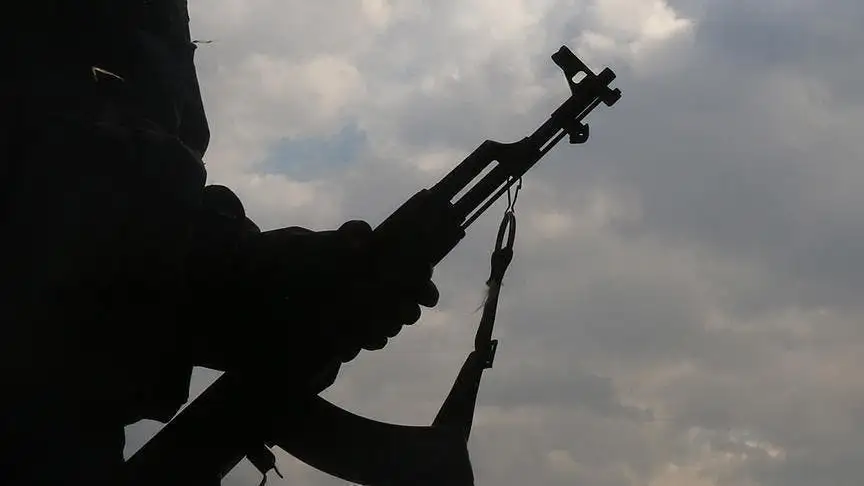 THREE DEAD, OTHERS ARRESTED IN OGUN CULT CLASH
Read Time:
1 Minute, 39 Second
In the Sagamu area of Ogun State, three people have been killed and three more are being held, according to police authorities on Monday.
The deceased perished as a result of fighting between competing cults in the Agbowa neighbourhood of Sagamu, according to a statement released by the Ogun State Police Command.
According to Omolola Odutola, the state's police public relations officer, some suspects had been detained in relation to the incident.
The suspects, according to her, are Segun Ademola, Adebayo Oluwasun, and Oluwatosin Adeniro.
"During a routine weekend patrol In Sagamu, by the Divisional Police Officer on Sunday, 12th November 2023. An intelligence was intercepted by the Divisional Police Officer (DPO) from a concerned citizen with a private identity," the statement read.
"According to the information provided, a group of unknown men suspected to be cultists, approximately six in number, had gone to the Agbowa area to foment trouble causing rival cult group clash."
She stated that the Divisional Police Officer promptly dispatched a patrol unit to the location after getting the information. When they got there, they found three young guys who had not been identified lying dead in a pool of blood with gunshot wounds to their heads.
The victims were further told by the public relations officer that they were brought right away to Olabisi Onabanjo Teaching Hospital in Sagamu, where a physician pronounced them dead. Their bodies were then taken to the mortuary.
"Cordoning off the scene of the crime, eight expended cartridges, one live cartridge, and one Samsung phone were recovered from the scene of the crime," she added.
In order to inspire confidence in the locals and uphold peace and order in and around Sagamu, State Commissioner of Police Abiodun Alamutu has directed the deployment of men and officers of the Command.
The police officials reiterated their resolve to apprehend those responsible for this horrific crime and asked the people of Ogun to carry out their everyday activities without fear or trepidation.