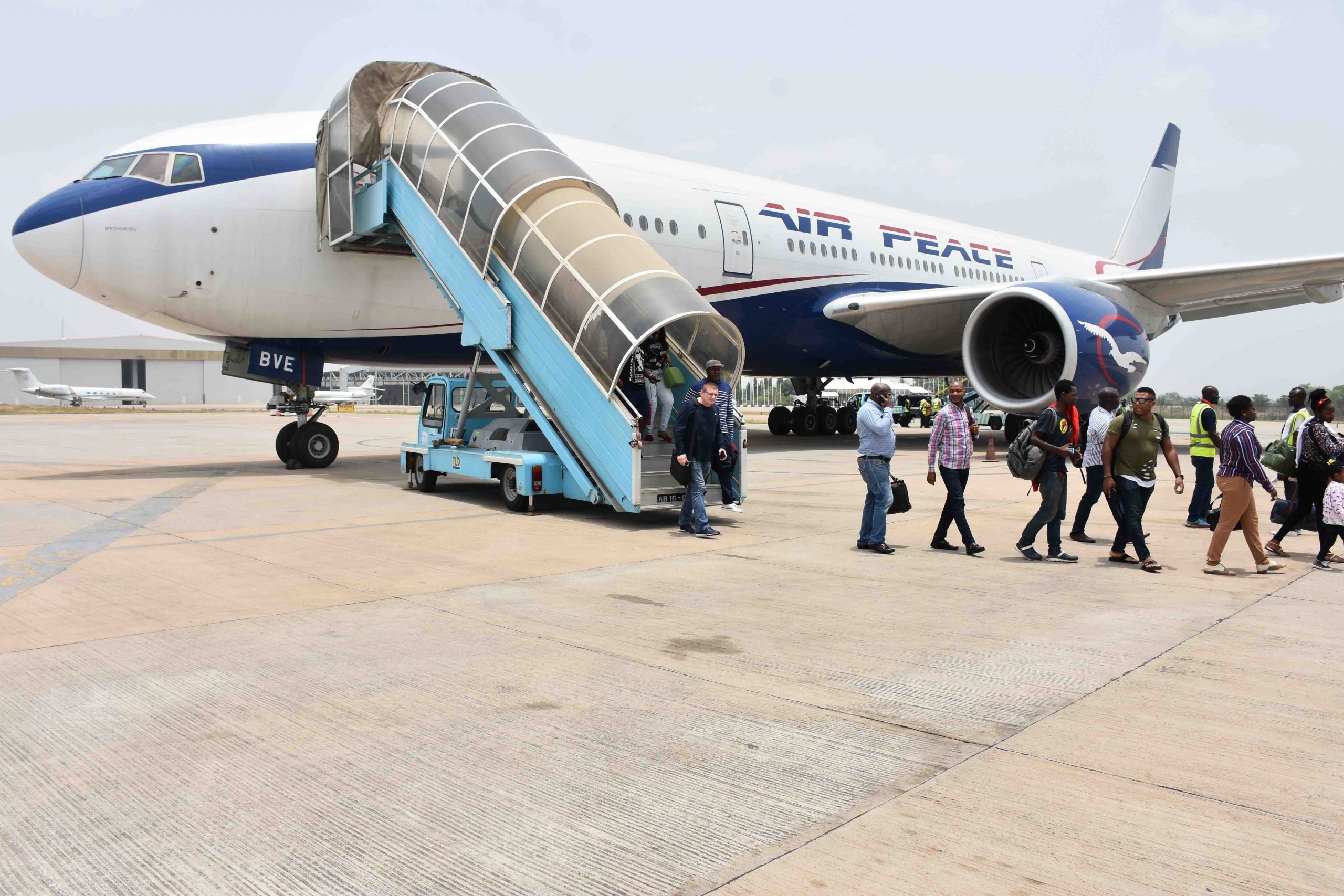 REVEALED: REASON WHY SAUDI-ARABIA CANCELLED VISAS OF 177 AIR PEACE PASSENGERS
Read Time:
2 Minute, 3 Second
By 'Leke Yusuf
On Monday, the media space in Nigeria went into a frenzy that Saudi Arabia had cancelled the visa of all 264 passengers airlifted by Nigeria's major carrier, Air Peace on arrival in Jeddah from Kano and insisted that the airline should return them back to Nigeria.
The flight took off from the Murtala Muhammed International Airport, Lagos via the Aminu Kano International Airport, Kano on Sunday night and arrived in Saudi Arabia's major city on Monday without issues but on landing, the Saudi Arabia authorities announced that all the passengers' visas were cancelled.
It was reported that when the Nigerian embassy waded in, Saudi authorities reduced the number of passengers that would be returned to 177 from 264.
A source from the Nigerian embassy in Jeddah was reported to have said that "even the Saudi immigration personnel said that they didn't know who cancelled the visas but that they were cancelled when the airline was already airborne to Jeddah.
"The airline was exonerated in all this as the Advanced Passenger Prescreening System(APPS) which is live between both countries would have screened out any invalid visa and its passenger. The system accepted all affected passengers and passed them on."
However, checks by Hotjist.com revealed the real reason why the visas of the 177 passengers were cancelled.
The affected passengers were said to be travelling on Business Visas (BVV).
The Business Visit visa is a valid visa for all countries of the world irrespective of religious affiliation.
Sources within the travels and tours industry revealed to Hotjist.com that some unscrupulous travel agents in Nigeria "turned the purpose of the visa to abscond visa (Japa).
'They started doing it for kids, aged mothers and young boys and girls who would never return back to Nigeria.
"It was Sudan that first started abusing the visa, then other poor nations, now some Nigerian Travel Agents now scattered everything.
"Business Visit visa with one-way ticket, plus in the hands of 80-years-old persons, teenagers and many others who cannot articulate their purpose of visit to Saudi-Arabia.
"Saudi-Arabia authorities had finally stopped and cancelled the visa for the whole wide world.
"We hear they would open it again with stricter requirements.
"The 177 persons with the BVV were turned back, both the Genuine and fake ones, but passengers with Umrah Visa, Residence Visa, Tourist visa, work permit were allowed to gain entrance into Saudi Arabia"