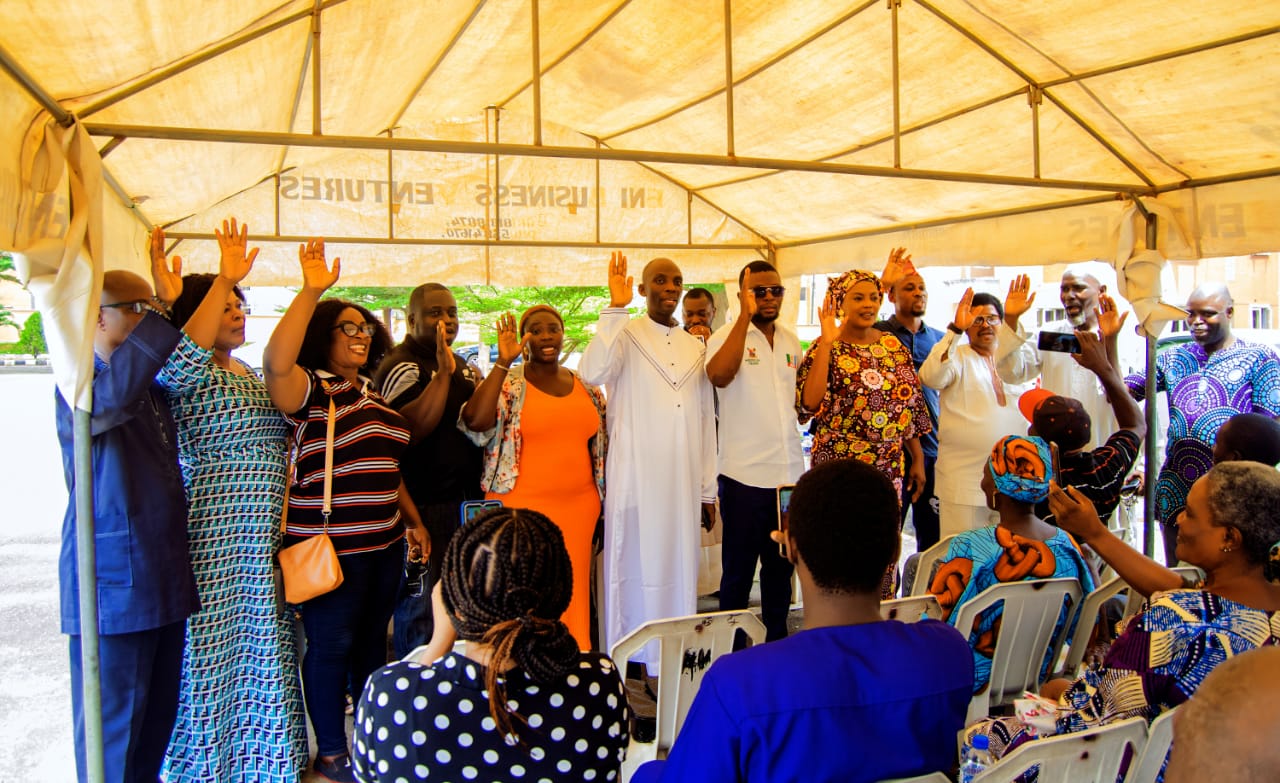 SERVING HUMANITY IS A NOBLE ENDEAVOUR, PRINCE TUNDE OYEDIRAN AFFIRMS AS HE IS SWORN IN AS PRINCE ABIODUN OGUNLEYE HOUSING ESTATE CDA CHAIRMAN
Read Time:
2 Minute, 0 Second
By Aishat Momoh. O.
Prince Tunde Oyediran has affirmed that serving humanity is a noble endeavor as he was sworn in as the new Community Development Chairman of Prince Abiodun Ogunleye housing Estate, Igbogbo.
He was sworn in during the inauguration ceremony of the CDA executives of the estate in Igbogbo, the Ikorodu area of Lagos State on Saturday.
Mr. Oyediran, while giving his inaugural speech expressed his appreciation to the head of department and his team for their contributions in making the Estate a better place to live in.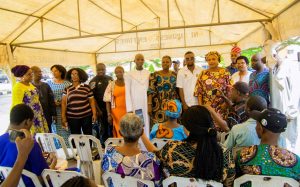 In a statement seen by Hotjist, the new Chairman said in part, "Today, as we gather to discuss the recent elections at Prince Abiodun Ogunleye Housing Estate, I want to take a moment to extend my gratitude and acknowledge the presence of the esteemed Head of Department (HoD) and his dedicated team. Your contributions are invaluable in making our estate a better place to live. I would also like to recognize the leaders within our community and, most importantly, our fellow residents. Your support and trust in our leadership are the driving forces behind the changes we aim to bring to our estate."
"Serving humanity is a noble endeavor, and I am deeply honored to be in a position to contribute to the well-being of our community. With your unwavering support, we are determined to address the pressing issues that affect our estate. Together, we can overcome the challenges and make our estate a safer, more comfortable, and harmonious place to live."
"Before I conclude my remarks, I would like to express our heartfelt appreciation to Mr. Oluwole Ajayi, the dedicated peacekeeper of our estate. Your commitment to maintaining peace and harmony within our community is commendable. We are grateful for your tireless efforts in ensuring that our estate remains a peaceful and secure haven for all residents."
"In the days and months ahead, we will work diligently to tackle the various challenges facing our estate. It is a collective effort, and we count on your continued support and engagement. Your ideas, concerns, and feedback are invaluable, and we encourage you to share them with us. Together, we will strive to make Prince Abiodun Ogunleye Housing Estate an even better place to call home."
"Thank you for being here today, and thank you for believing in our shared vision for a brighter future. Together, we will make it happen"