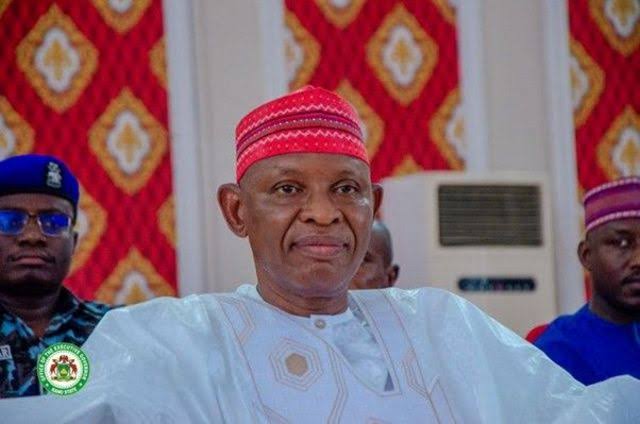 KANO GOVERNORSHIP POLLS: ABBA YUSUF VOWS TO RECLAIM MANDATE, HEADS FOR SUPREME COURT
Read Time:
2 Minute, 14 Second
The governor of Kano State, Abba Yusuf, has vowed to appeal to the Supreme Court in order to regain his mandate following the electoral tribunal's upholding of his dismissal on Friday.
The panel that dismissed Yusuf and declared All Progressives Congress candidate Nasiru Gawuna the winner of the March 18 election was affirmed by the Abuja appeal court.
Yusuf stated in a
broadcast on Friday night that he has given his legal team instructions to appeal the appellate court's decision to the Supreme Court.
"We have consulted all stakeholders and resolved and decided that our lawyers should challenge the Appeal Court kudgment at the Supreme Court.
"We believe and have the confidence that the Supreme Court will reclaim the mandate of the Kano people who voted for us," he said.
He asked people to carry on with their legal activities, saying that security personnel had been ordered to maintain law and order throughout the state.
The National Chairman of the APC, Abdullahi Ganduje, had earlier stated that his party was waiting for Yusuf and the New Nigerian Peoples Party at the highest court in response to the Appeal Court ruling.
He said, "I thank Allah for this important judgement. We have to thank the judiciary for providing good administration of justice despite all the distractions that took place since the beginning of the case.
"We have to thank the judiciary. There is no doubt this is a victory for democracy. It is a victory for APC and a victory for Kano State. This is an indication that democracy has come to stay in Nigeria. Democracy we can say is matured in Nigeria. We have to thank all those stakeholders, the political parties, even the NNPP that took us to the Appeal Court.
"For Kano State, this victory is for all of us. We are fully aware, we know what happened during the election; a lot of malpractices and we took the issue to the tribunal and by the grace of God, we got a fair judgement in favour of our great party, APC.
"Now, the government in power, the NNPP decided to go the Court of Appeal and this morning , by the power of God, the Court of Appeal affirmed the judgement of the lower court. And by so doing, our gubernatorial candidate, Dr. Nasiru Gawuna is the duly elected governor of Kano State.
"But in all, probably, they will go to the Supreme Court which is part of democracy. There is nothing wrong for them to go to the Supreme Court. We too, we are ready to meet them in Supreme Court. And Insha Allah, we will win at the Supreme Court as well."