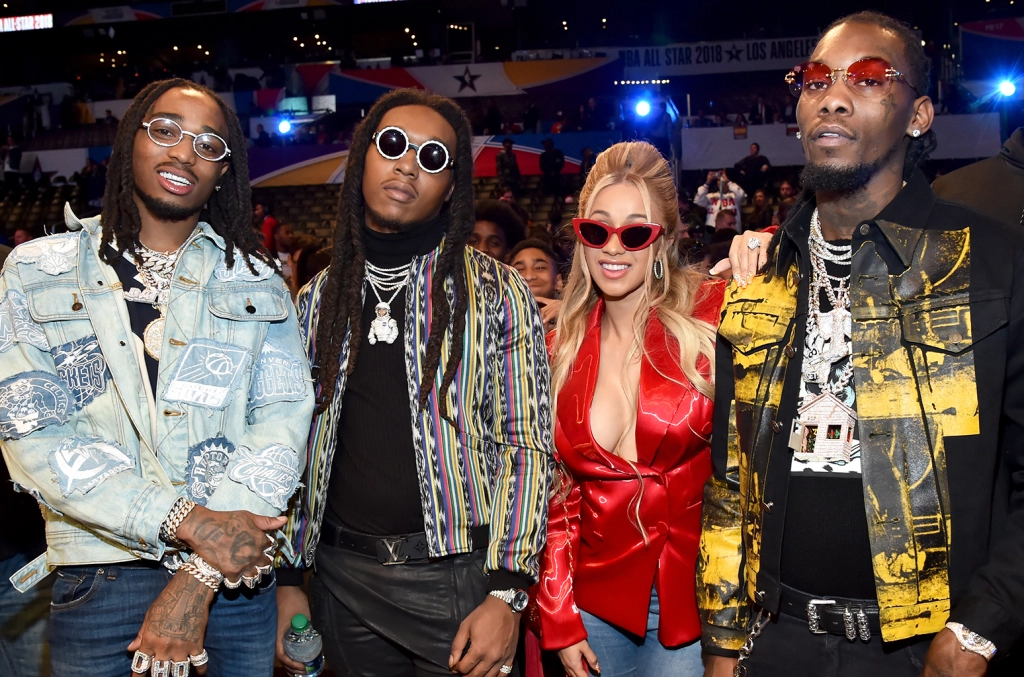 OFFSET AND CARDI B UNFOLLOW QUAVO & TAKEOFF AFTER TEASING NEW SINGLE
Read Time:
1 Minute, 4 Second
By Adeniyi Onaara 
"Uncle & Phew Presents 'Hotel Lobby,'" Quavo revealed as the cover image.
The Migos are front and center in the rumor mill this evening (May 18). The hitmakers have dominated the charts as a trio and as solo artists, but fans are questioning recent social media activities that might indicate a backstage crisis.
The rappers are all blood relations who have always been close, but as many of you know, when people start unfollowing each other on social media, the public leaps to conclusions.
Quavo and Takeoff just teased their next collaboration, "Hotel Lobby," with a video.
While the video appears to pay tribute to Hunter S. Thompson's iconic Sin City novel Fear and Loathing in Las Vegas, several fans recognized a difference.
Offset no longer follows Quavo and Takeoff on Instagram, according to a few images. The last two, in turn, do not follow Offset, and it appears that Cardi B has joined in.
Quavo and Takeoff have also been removed from her list, according to a cursory search. "Uncle & Phew" monikers have also been used to tease "Hotel Lobby."
Of course, this might all be for a completely innocent purpose, but social media users have speculated about possible enmity on many sites. Migos breakup rumors are now circulating.
0
0
The management of the Lagos State Traffic Management Authority (LASTMA), has denied that any of its officers was involved in...