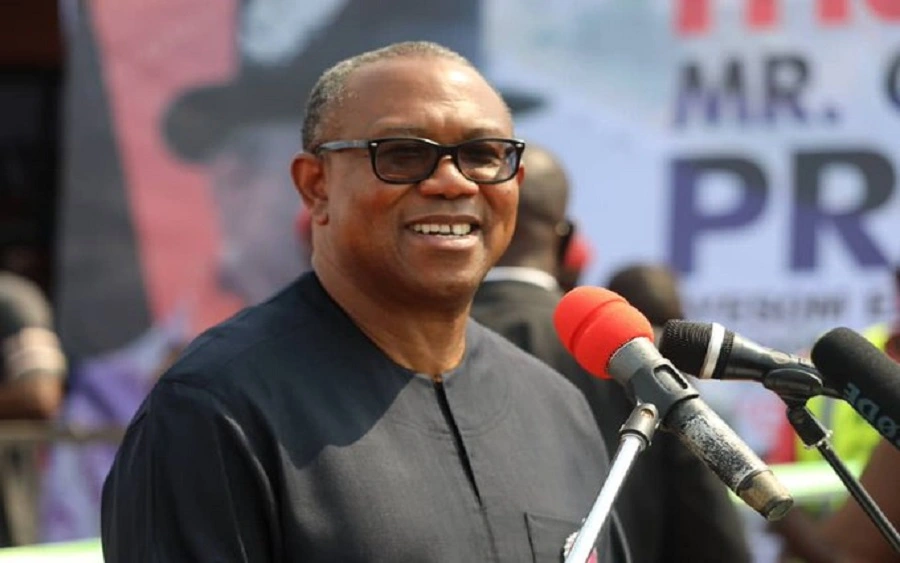 POLICTICAL GIST: PETER OBI STORMS LABOUR PARTY CONVENTION
Read Time:
1 Minute, 59 Second
Mr. Peter Obi, the former governor of Anambra state, has arrived at the Labour Party Convention.
Oseloka This was revealed by Henry Obaze, a former governorship candidate for the Peoples Democratic Party, PDP.
Professor Pat Utomi and other party stakeholders flanked Obi, who was donning a black shirt with the party's insignia on it.
Obi resigned from the opposition Peoples Democratic Party (PDP) and dropped out of the presidential contest last week.
"It has been a wonderful honor to contribute to nation-building efforts through our party," Peter Obi wrote in a letter to his ward chairman. Unfortunately, recent events inside our party have made it nearly impossible to continue participating and contributing in such a positive way.
Our country's problems are deep-seated, and we must all make significant sacrifices in order to save it. Even if the path is different, my dedication to rescuing Nigeria is unwavering.
"I'd want to express my gratitude to you for your graciousness and leadership." I wish you all the best in your contribution to the country. "
"Since I resigned from the PDP because of issues that are at odds with my persona and principles, I have consulted widely with various parties and personalities to ensure we do not complicate the route to our desired destination," Obi said after defecting to his new party a day after dumping the PDP.
For me, the process of obtaining our goal is just as important as what comes next.
As a result, I've selected a path that I believe is consistent with our objectives and my credo of moving the country from consumption to production: the Labour Party, which stands for people, workers, development, production, security, and unifying Nigerians as one family."
"I ask all Nigerians to join me in reclaiming our country, and you can be confident that I will never fail you."
In one of his interviews, the economic expert stated that he was not desperate to become Nigeria's president, but rather desperate to see Nigeria work for the youth and children.
He was cited as saying, "I'm not desperate to become Nigeria's president, but I'm desperate to see Nigeria work for the youths and children."
However, the issue on everyone's mind is whether Obi will be the Labour Party's presidential candidate. And how is he faring in the Labour Party?
All of this will be revealed in due time.