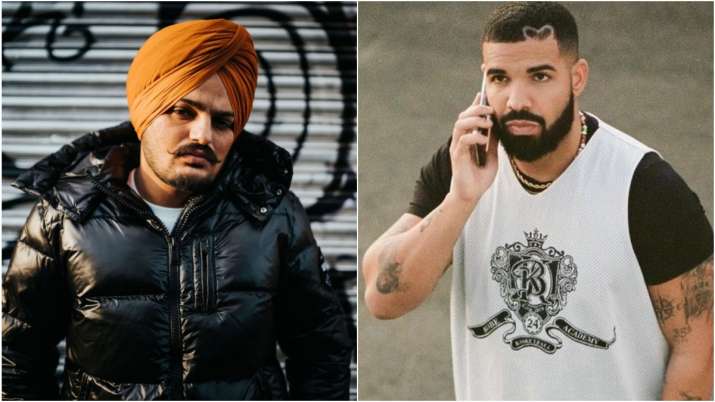 DRAKE MOURNS DEATH OF INDIAN RAPPER "SIDHU MOOSE WALA"
Read Time:
1 Minute, 11 Second
By Adeniyi Onaara 
Drake pays tribute to Sidhu Moose Wala, an Indian rapper and politician who was shot and killed over the weekend.
After being shot in the Mansa district, one of India's most well-known rappers died last week. Sidhu Moose Wala, 28, was shot and died in his homeland of Punjab, according to Rolling Stone.
On Sunday, videos and photographs of the murder scene leaked, showing him sitting in an SUV while people tried to resuscitate him. Moose Wala's automobile was hit with at least 30 rounds of bullets, according to Punjab's chief of police, VK Bhawra. Bhawra further alleged that Moose Wala's death was the result of a gang feud.
Moose Wala was born in India but relocated to Brampton, Ontario, a suburb near Toronto, after graduating from university with a bachelor's degree in electrical engineering.
On Sunday night, many Toronto artists, including Drake, paid tribute to Moose Wala. "RIP MOOSE," wrote Toronto's hometown hero with a photo of the murdered artist and his mother.
Sidhu Moose Wala, in addition to a promising musical career, was elected to Congress in 2021. In a Facebook post, Goldy Brar, a Canadian criminal, claimed responsibility for Moose Wala's assassination as vengeance for Vikramjit Singh Middukhera and Gurlal Brar.
The Punjab Congress, on the other hand, called his death a political assassination. Just a day prior, Punjab police removed the security of 424 legislators, including Sidhu Moose Wala.
0
0
The governor of Lagos State reaffirmed the commitment on Monday. Lagos State will continue to be accessible and to offer...