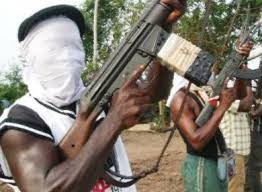 UPDATE: KIDNAPPERS RELEASE EX-NFF SECRETARY GENERAL, FORMER EAGLES ASSISTANT COACH
Read Time:
1 Minute, 11 Second
Kidnappers have released Alhaji Sani Toro, the former Secretary of the Nigeria Football Federation; Garba Yila, the former Assistant Coach of the Nigeria Super Eagles; and Alhaji Isa Jah, one of their buddies.
Toro, Yila, and a buddy were kidnapped in a community near Akwanga in Nasarawa State, according to previous reports.
They left Abuja around 5.00 p.m. on Saturday after attending the wedding of Aminu Maigari, the son of a former NFF President, and were abducted around 7.30 p.m.
On Sunday, a family source told our correspondent that the kidnappers had phoned their host, Maigari, and demanded N150 million in exchange for their release.
They were claimed to have regained their freedom at around 5.00 a.m. on Tuesday. This is after being held captive for more than 60 hours.
As of the time of reporting this story, it was unclear whether or not a ransom was paid before their release.
"Yes, it's true," a family source told our correspondent when asked about their release. They were released this morning at about 5:00 a.m. following morning prayers. In addition, they are all in terrific health.
Their release was also confirmed by the Bauchi State Police Command.
"They were released this morning," said Ahmed Wakil, a Superintendent of Police and the Command's Public Relations Officer.
"That's all I can confirm to you," he said when pushed for more information.
0
0
The management of the Lagos State Traffic Management Authority (LASTMA), has denied that any of its officers was involved in...