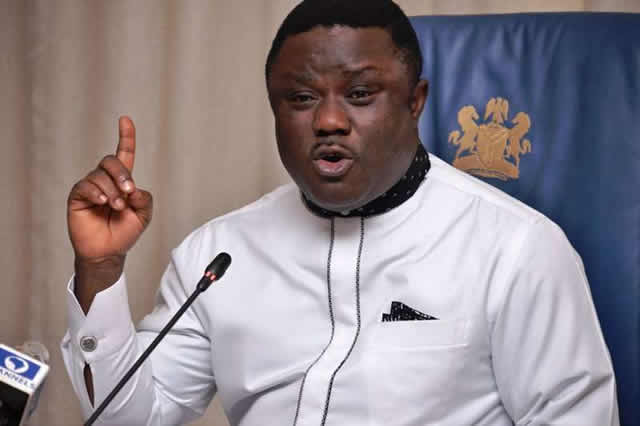 GOV. AYADE DISMISSES RULERS OF THE CONFLICTING COMMUNITIES IN CROSS RIVER
Read Time:
1 Minute, 6 Second
The dethronement and de-certification of the clan head of Oyadama, Ovarr Vincent Erena, in the Obubra Local Government Areas, and the Obol lopon of Nko, Etim Ayomobi, in Yakurr, have been ordered with immediate effect by Cross River State Governor, Prof. Ben Ayade.
Following the crisis that broke out over a land dispute between two villages in the state's Yakuur and Obubra LGAs, the governor met with security chiefs to discuss security.
In a press release made available to Vanguard on Tuesday and signed by the Deputy Chief Press Secretary to the Governor, Mr. Linus Obogo, the dismissal and decertification were announced.
The announcement claims that the unrelenting communal fighting led to the dethronement and de-certification of the two monarchs and all other traditional rulers in the two warring communities.
According to information acquired, the towns of Nko and Oyadama have been at odds over a plot of property whose ownership the Cross River state government has now revoked due to a predominance of public interest.
The state government has taken over ownership of the contested land due to the paramount importance of the public interest.
"In addition, the government has mandated that army operations in the Nko village continue until those responsible for the shooting of the six military members are brought to justice or caught."
0
0
By Adeola Abdullah The Ogun State Police Command has described as fake news rumour going around that bandits kidnapped twenty...