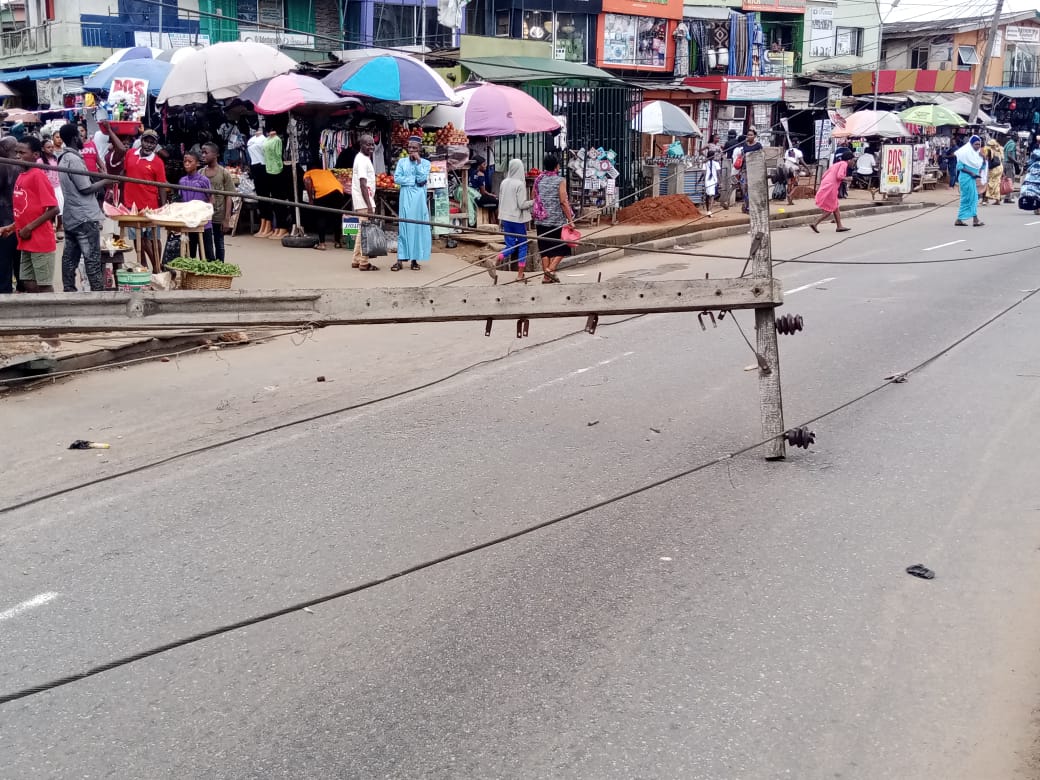 ELECTRIC POLE FALLS ON LAGOS ROAD, CAUSING TRAFFIC GRIDLOCK
By Sumayyah Olapade
On Tuesday, there was concern after a high-tension electric pole fell in Egbeda, Lagos State's Alimosho Local Government Area.
The incident has resulted in traffic gridlock along the axis as security personnel have cordoned off the area.
Ikeja Electric Distribution Company officials were seen at the scene of the incident.
Residents said that the electric pole fell around 5:30 a.m.,
No casualties recorded.
0
0
By 'Leke Yusuf Lagos State Governor, Babajide Sanwo-Olu has urged Lagosians to stay calm in spite of the tension due...