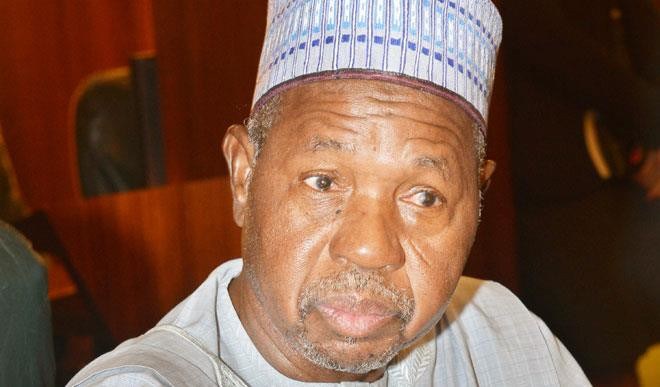 INSECURITY: KATSINA TO DEPLOY 3,000 SECURITY PERSONNEL
Read Time:
1 Minute, 6 Second
By Sumayyah Olapade
No fewer than 3,000 civilians are to be trained to augment security and tackle crimes in Katsina State.
The Nigeria Police Force's Mobile Police Unit had already trained 500 people who had been deployed to the state's frontline local government areas.
The frontline councils have history of frequent terrorist attacks.
Ahmad Katsina, Governor Aminu Masari's Special Adviser on Security Matters, confirmed the development on Tuesday.
He stated that another 600 personnel would be trained and deployed "anytime now."
According to him, the arrangement is part of the state community security network's three-tier security network, which also includes traditional rulers and state security officials.
His office, he added, was in charge of coordinating personnel activities.
"Our target is to have 3,000 trained personnel who will assist security officials in the state," Katsina added. Each council will have at least 88 of these personnel.
"We have already trained and deployed 500 personnel from the Mobile Police Force Unit." We are currently training another 600 people who will be deployed soon. We will have 3,000 personnel in total, who will be deployed to all 34 councils in the state. They will be coordinated through the Security Adviser's office. It is part of a three-tiered community security arrangement aimed at reducing state-sponsored crime, particularly terrorism."
0
0
Europe-bound Cocaine, Heroin, Meth consignments intercepted at Lagos airport . As NDLEA seizes 75.75kg skunk from Canada; arrests pregnant woman,...
The Resident Electoral Commissioner, INEC Osun State, Dr. Mutiu Agboke yesterday monitored the mock accreditation exercise in Osogbo LGA...
By 'Leke Yusuf The Presidential candidate of the Labour Party, Peter Obi; has urged Nigerians to bear with the Central...
Charge between N60 - N100 per N1,000 cash dispensed Petty Traders lament high cost of charges for receiving money...
President Muhammadu Buhari on Saturday inaugurated the Federal Secretariat, Lafia, Nasarawa State, naming the edifice situated on 10.9 hectares...