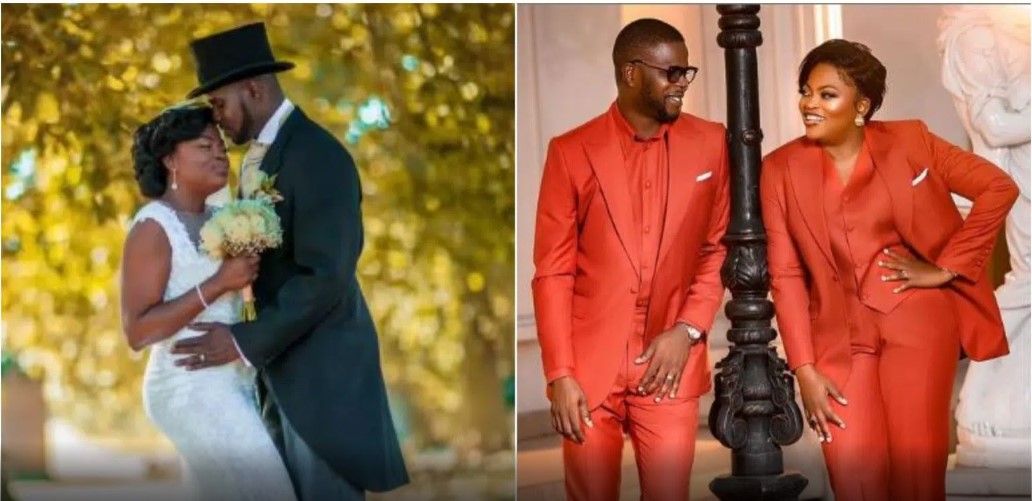 FUNKE AND I ARE TOGETHER FOREVER- JJC SKILLZ
Read Time:
1 Minute, 23 Second
Nigerian rapper and film producer, Abdul-Rasheed Bello popularly known as JJC Skillz has provided updates on his current situation with his estranged wife, Funke Akindele.
"When it comes to me and my wife, we are together forever when it comes to our children and what we have created". He said during a recent interview
For the second time, Nollywood actress Funke Akindele marriage ended in divorce.
Back in May 2012, she married Adeola Kehinde Oloyede. However the marriage ended in 2013 due to irreconcilable differences.
In May of 2016, the actress found love again, marrying JJC Skillz in London. Unfortunately, the union could not withstand the test of time, and JJC announced the termination of their 7-year-old union, which produced two children.
He also revealed that the marriage has been strained for two years.
Prior to his marriage to Funke Akindele, he had three children with different women.
He confirmed that the actress requested him to leave her house and denied any type of friendly connection with him.
According to him, their marriage is no longer repairable, and at the time of the revelation, he is considering how they may co-parent comfortably and handle their joint business.
In an interview, JJC stated that his relationship with Funke is over. He also gave marital advise to young people who are about to enter the marriage institution.
"The separation is for good. It's in God's hands. However, my marriage advise to all is love your spouse like your siblings or parents. We are made to believe that in marriage, two becomes one, so forgive and forget and take it day at a time."
1
0
Following his attendance at the 28th United Nations Climate Change Conference in Dubai, the United Arab Emirates (UAE), President Bola...