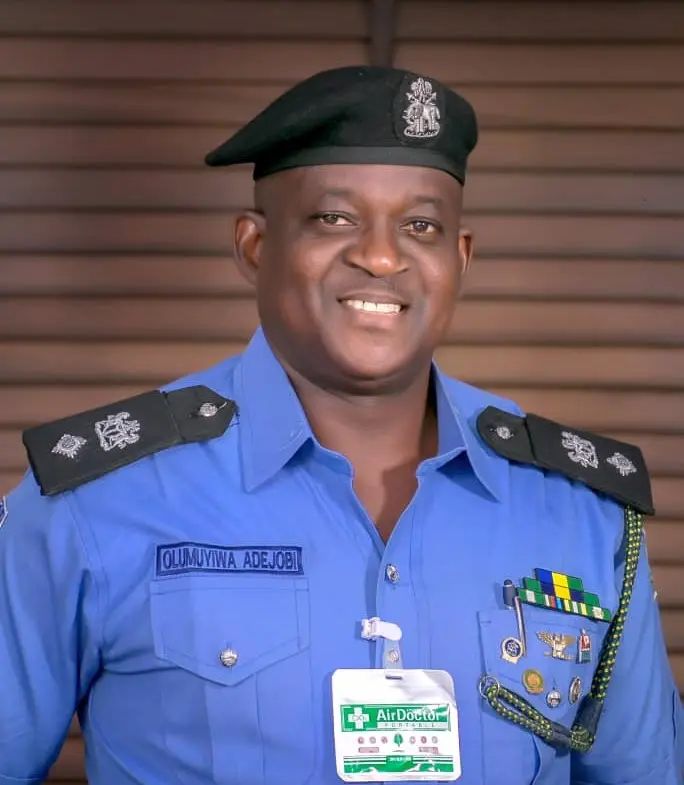 ASSAULT ON CITIZENS: WE DON'T CONDONE INDISCIPLINE, VIOLATION OF HUMAN RIGHTS – FPRO
Read Time:
1 Minute, 49 Second
BY: THURAYA RASHEED-YUSUF ABIOLA
CSP Olumuyiwa Adejobi, the Force Public Relations Officer (FPRO) of the Nigeria Police Force, has stated that the Force protects the fundamental rights of citizens and other members of the Nigerian society.
Adejobi urged the public not to take the laws into their own hands whenever they have unpleasant encounters with Police Officers.
Several incidence's have occurred whereby Police Officers have assaulted citizens or vice versa, and punishments have been imposed by the Police authority on errant Officers, while civilians have also been sanctioned by the Courts.
'Some persons assaulted a Police Officer and attempted to disarm him by dragging his loaded AK47 rifle in a video that went viral over the weekend. In response to the video, the Force PRO stated on his official twitter account that assaulting a Police Officer in uniform is an act of contempt and a felony enshrined in the constitution.
"Even if a policeman in uniform slaps a civilian, the civilian has no right to retaliate more so if he's in uniform, it's an act of disrespect to Nigeria, to beat an officer in uniform, the disrespect is not to the policeman but to our nation and it's a crime."
Adejobi invites well-known members of the public, all of whom are strategic stakeholders in policing across the country, to reject the harmful publications, as the current police administration is committed to ensuring that all citizens' rights, uniformed or not, are respected uniformly.
"Furthermore, the Force cautions Nigerians not to take the law into their own hands whenever they have unfavorable interactions with police officers." Complaints stemming from such interactions can be submitted to the respective Command's Police Public Relations Officers (PPROs), the Complaint Response Unit (CRU), and official Police accounts on social media platforms.
"It is important to note that the Nigeria Police Force has been a forerunner of long-term democracy in the country by aggressively protecting citizens' and other members of Nigerian society's fundamental rights. This is obvious in the ongoing fines imposed by the Police Authority on officers who violate individual rights as well as existing laws when reported through any of the several police complaint channels."