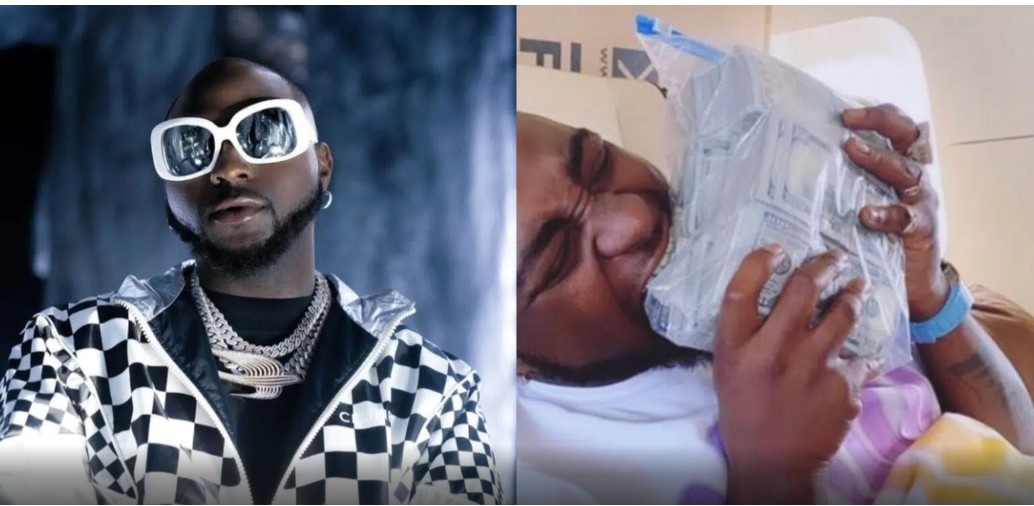 FAN DRAGS DAVIDO FOR FLAUNTING HIS WEALTH ON SOCIAL MEDIA
BY: Thuraya Rasheed-Yusuf Abiola
David Adeleke, popularly known as Davido, was dragged social media by a fan for flaunting his wealth.
Daniel Regha, a Twitter critic, recently slammed the musician for flaunting his wealth and extravagant lifestyle.
Davido recently posted a video on social media of himself placing wads of cash in his mouth, which many saw as a sly dig at colleague Dammy Krane for calling him out on outstanding debt.
Reacting to the video, Regha labeled BET award winner as juvenile for always attempting to prove his wealth.
He believes the singer is merely looking for clout or validation saying Davido "looks rich but thinks poor."
The twitter critic, advised Davido that he should develop companies, sponsor community projects, and empower people, particularly youths.
"Davido is always trying to improve that he is rich to get clout or validation, that's truly childish; if he really want to flaunt his wealth he should establish companies, fund community projects & empower people especially the youths. Davido looks rich but thinks poor; poor is flashy."
Saudi Arabia is still trying to persuade PSG star Lionel Messi to join Cristiano Ronaldo in elevating their league, despite...