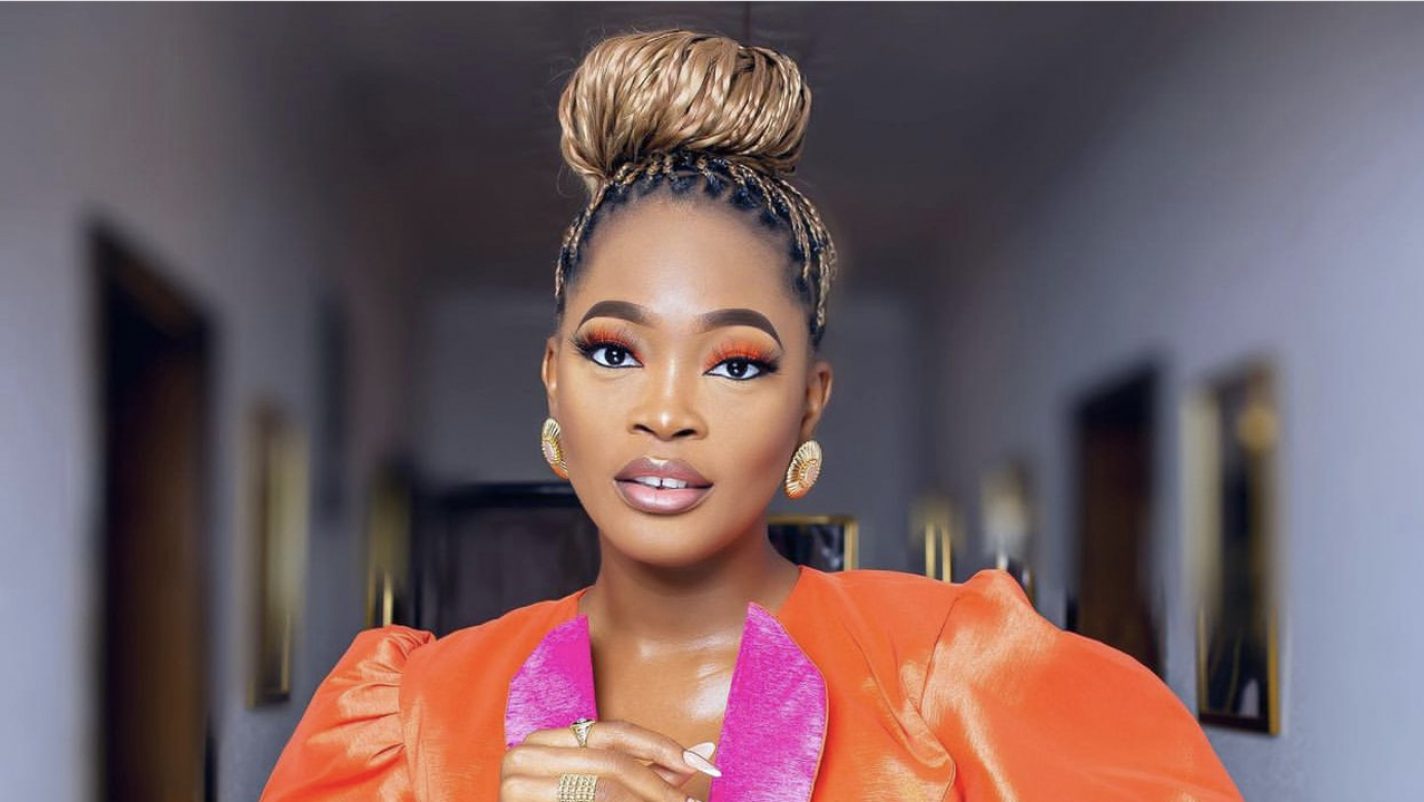 KIEKIE, FLAUNTS HER BABY BUMP WHILE DEDICATING A NEW SONG TO HER SON
Read Time:
1 Minute, 42 Second
BY: THURAYA RASHEED-YUSUF ABIOLA
Nigerian comedian and actress, Bukunmi Adeaga-Ilori, a well-known as Kie Kie, has revealed her pregnancy to the world. The radiant mother posted a video online of her baby bump while dedicating a new song to her son.
Kiekie has written a new song for her son Oluwashonaolami. The song was filled with prayers for her child to grow up stress-free and to live a happy and fulfilled life. In her song dedication, the aspiring actress mentioned the Akinpelu Girls.
Kiekie shared the video on her Instagram page, gushing about the fact that she is going to be a mother, claiming that she fell pregnant due to a small drizzle.
She wrote, "Look who is going to be a mummy, Me wey never fall dann inside rain before! One small drizzle bayi! I fell pregnant, Danu Danu!"

Kie Kie, a multifaceted woman, discussed her marriage and the reasons behind her decision to withhold that aspect of her life from public view during an interview.
"I respect the privacy of my family and marriage, and I do my best to show them to the barest minimum (I) just (do) the best things when it's necessary; maybe birthday and anniversaries. (I believe that) the little ones shared, the better."
The comedian also stated that her marriage was not affecting her career because her husband understands the sanctity of her marriage.
"The beautiful thing is that I married a man who understands the concept of marriage, and we have been able to create a balance. When something is to be done at home, it is not a function of whose job it is but a function of who is available to do it. When there is something that needs to be done, I just get on it and do it as soon as possible. So, none is affecting the other. I think the baseline here is just to be responsible." She said