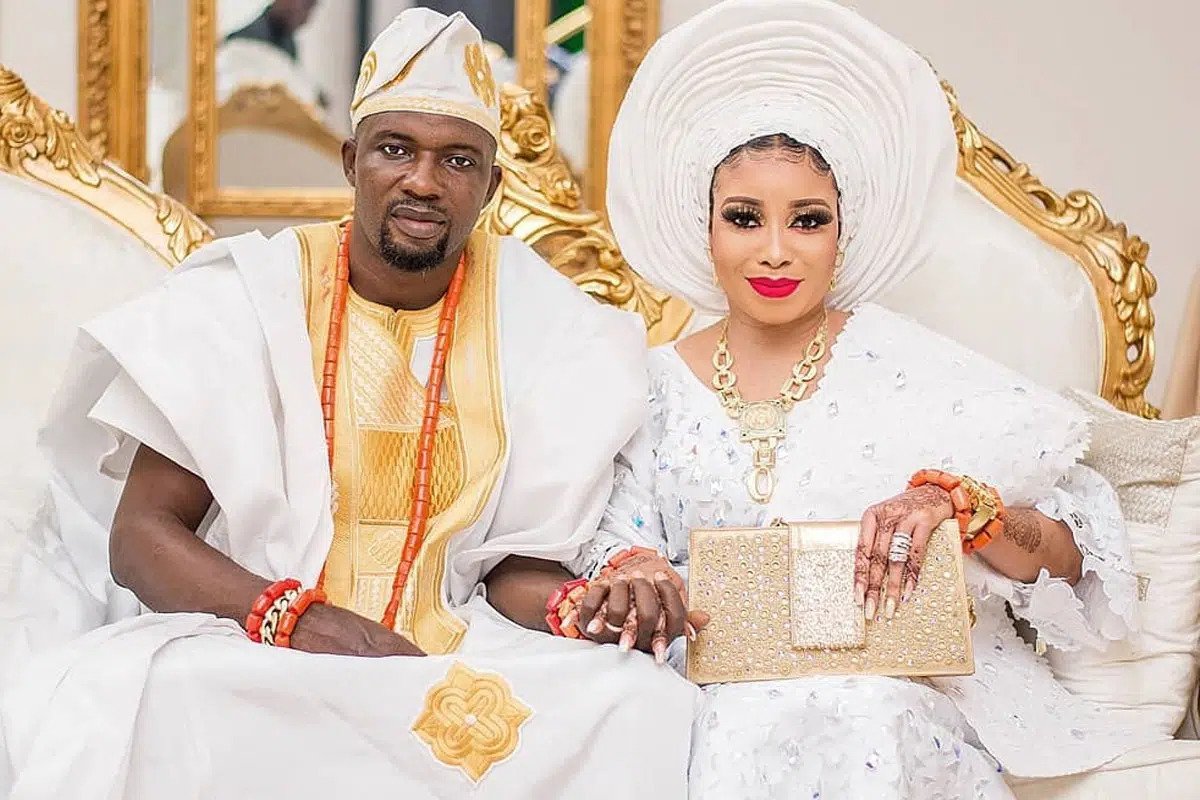 'MY HUSBAND HASN'T SLEPT WITH ANOTHER WOMAN SINCE WE GOT MARRIED – LIZZY ANJORIN
Read Time:
1 Minute, 8 Second
By Adeniyi Onaara 
Anjorin and her husband, Lawal, married in July 2020.
Since their marriage, Nollywood actress Lizzy Anjorin has boasted of her husband Lateef Lawal's loyalty.
During a live Instagram session with her admirers, the actress revealed this.
"Lateef is a good person at heart. No one is perfect, and he may have his own attitude. Lawal is a strong-willed and stubborn man, but he would never mock me by sleeping with other women "She stated.
"I promise on my life that he hasn't cheated on me or slept with another woman since we married."
Anjorin and her husband, Lawal, married in July 2020 in a private ceremony attended by close friends and relatives.
The couple is expecting their first child in May 2021.
The couple dedicated their child at a number of cities across the United States of America.
The actress and her husband, Lateef Lawal, have unveiled the invitation card for their baby's US dedication parties, which will take place on ten separate days in ten different locations in the United States.
Dallas, Atlanta, Indiana, New York, and Maryland were among the cities where the infant was dedicated.
Anjorin startled followers on social media in October 2021 when she revealed her child's paternity test.
The movie star did not give reasons why she decided to carry out a paternity test and share in public.
1
0
By: Shehu Bashir Esq. In the last few days, the Social Media have been awash with report of alleged fake...