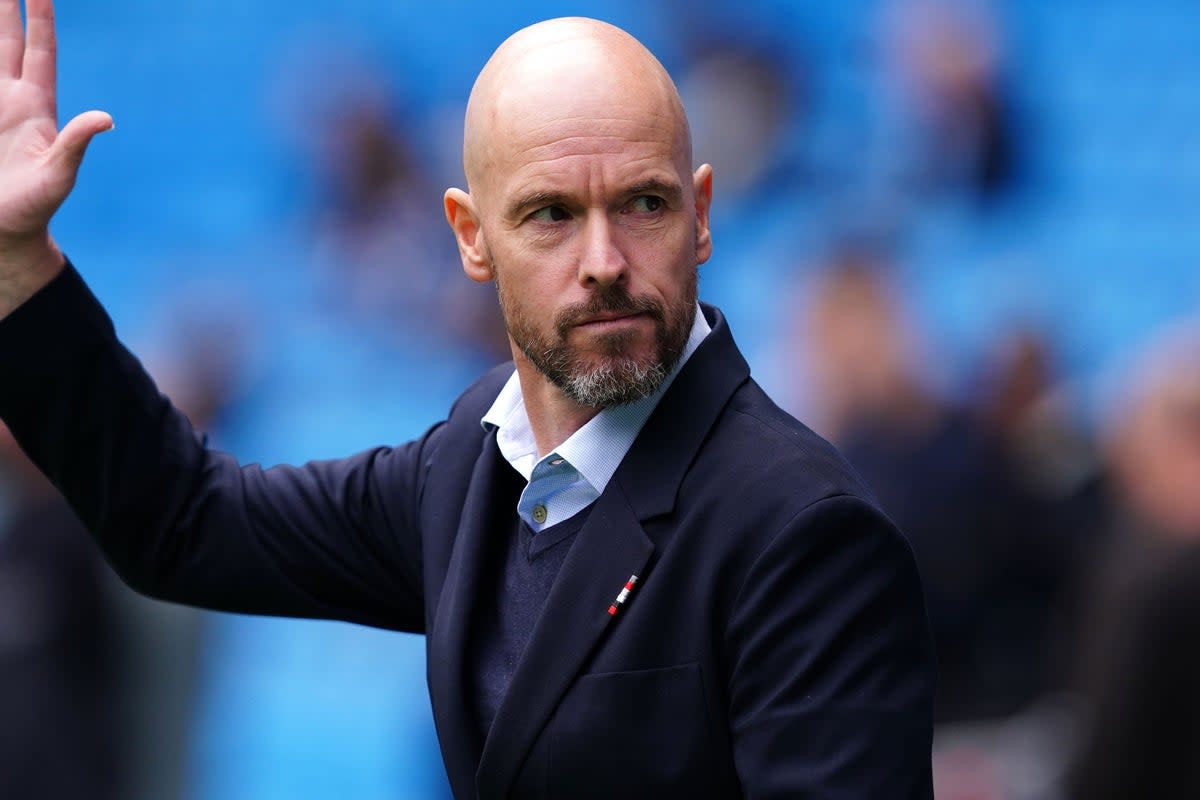 TEN HAG THANKS MAN CITY FOR 'REALITY CHECK' IN MANCHESTER DERBY THRASHING
Read Time:
1 Minute, 15 Second
Erik ten Hag expressed his gratitude to Pep Guardiola and Manchester City for humiliating Manchester United in the Sunday derby and teaching his players a lesson.
United were soundly beaten 6-3 at the Etihad, ending a run of four straight wins that included victories over Arsenal and Liverpool.
Ten Hag took the unusual approach of thanking Guardiola for the harsh reality check as he believes it is part of the ups and downs he faces while attempting to turn United around.
"I know when you're in a process it will not go only upside, you will have setbacks. We beat the No.1 in the league, we beat Liverpool, on Sunday we had a bad at the office and we got beaten,' said Ten Hag.
"In this moment, on that day, City were better, we have to accept that. But we can't accept our performance, that was unacceptable.
"It was a reality check, so we have to learn from it and carry on. You take respect of the opponent but we still stick to our principles, that's tactics sometimes, to surprise opponents, to bring something different to your game.
"We will do that also in the future, but we can get a lot of confidence about this when you beat Arsenal and Liverpool, now we get a reality check with Man City.
"We know we have to step up, so thank you for the lesson Pep and City, we will take that, we have to understand."
0
0
By Leke Yusuf …APC Flags Off Governorship Campaign In Lagos A mammoth crowd of Lagos State residents, on Saturday, converged...