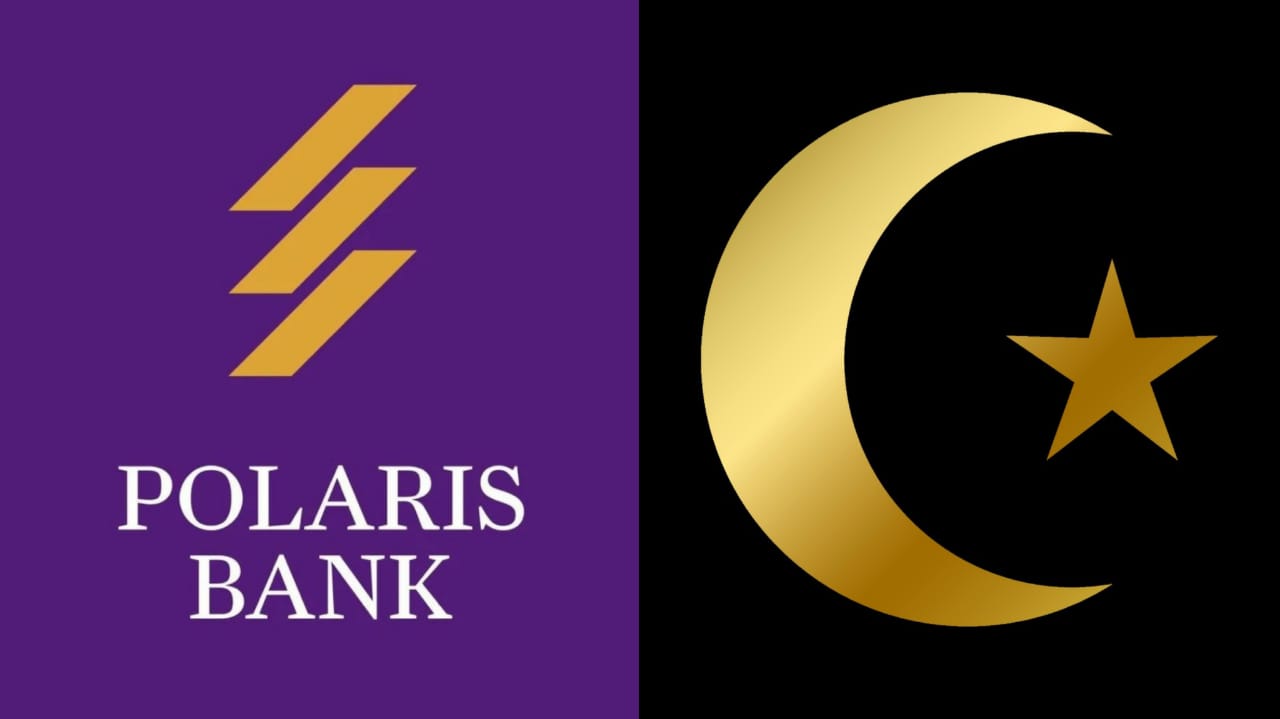 POLARIS BANK REACTS TO INTERNAL MAIL PROHIBITING MUSLIM STAFF FROM OBSERVING JUMAT PRAYERS
Read Time:
1 Minute, 1 Second
By Farouq Oduola A.
Polaris Bank Ltd. has reacted to an internal incident that has gone viral on social media about a supervisor prohibiting her staff from performing certain religious worship during working hours.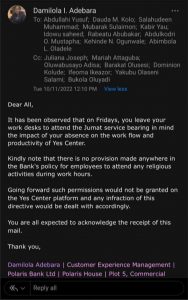 On Tuesday, Oct. 11, Damilola I. Adebara, a customer experience department supervisor, sent a mail prohibiting her staff members from leaving their work desks to attend (Muslim) Jumat prayers on Fridays as she claimed that "there is no provision made anywhere in the bank policy for employees to attend any religious activities during work hours."
She made it known that "any infraction of the directive would be dealt with accordingly."
After the incident had met public backlash, most significantly to the bank, the management reacted by releasing a statement clarifying the bank's stand on such communication.
In the statement headlined, "Respect For Employee Right To Worship," the bank clarified that there is no policy in their organization that forbids staff from practising the religion of their choice, insisting the staff in question had acted in ignorance. They assured that the issue had been addressed internally.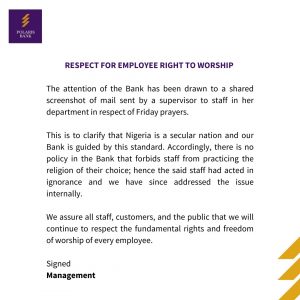 The bank pledged to "the staff, customers and the general public to continue respecting the fundamental rights and freedom of worship of every employee."
1
0
By Leke Yusuf …APC Flags Off Governorship Campaign In Lagos A mammoth crowd of Lagos State residents, on Saturday, converged...