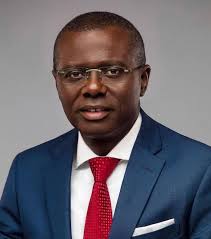 NEW YEAR: SANWO-OLU ORDERS RELEASE OF 105 INMATES IN FIVE CUSTODIAL CENTRES
Read Time:
1 Minute, 16 Second
By Aishat Momoh. O.
Governor Babajide Sanwo-Olu of Lagos State, on Sunday, ordered the release of 104 inmates in the five custodial centres located in the state.
In a statement by the Attorney-General and Commissioner for Justice, Moyosore Onigbanjo, SAN, the governor signed the release order on December 28 based on the recommendation of the Advisory Council on the Prerogative of Mercy.
Onigbanjo said: "The Advisory Council relied on information provided by the correctional authorities, the nature of the offence, period of incarceration, age, health and behavioural conduct of the inmates.
"The approval for the release of the inmates is in line with the commitment of the Lagos State Government to decongest correctional facilities in Lagos State as part of the Justice Sector Reforms."
In like matter Governor, Rotimi Akeredolu of Ondo State, also, pardoned seven inmates serving various terms of imprisonment, to mark the New Year celebration yesterday.
The Attorney-General and Justice Commissioner of the state, Charles Titiloye, in a statement, stated that the governor also reduced the period of imprisonment of eleven other inmates.
Titiloye said: "The decision of the governor was under the recommendation of the state Advisory Council on the prerogative of Mercy that the inmates have undergone reformation at the Correctional centre and they are of good conduct.
"The governor also reduced the period of imprisonment of eleven inmates."
"Seven of the inmates, sentenced to death by hanging, have their convictions reduced to life imprisonment while the years of imprisonment of the remaining four inmates were reduced."