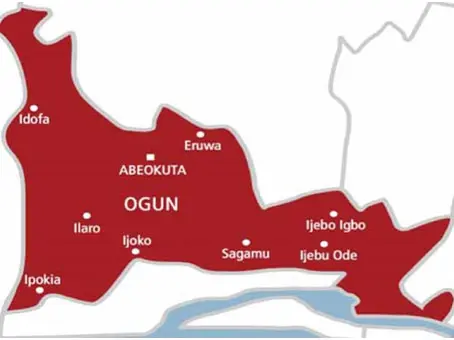 OGUN AUTO CRASH LEAVES THREE DEAD, OTHERS INJURED
Read Time:
1 Minute, 9 Second
By Aishat Momoh. O.
In a collision between a Toyota Corolla and a Nissan Micra cab at Ile Ise Paanu, Ewekoro Local Government area of Ogun State, three people have been confirmed dead and eight others have been injured.
The event was reported to the News Agency of Nigeria in Abeokuta on Friday by Babatunde Akinbiyi, spokesman for the Ogun Traffic Compliance and Enforcement Corps.
According to Akinbiyi, the Toyota Corolla's driver lost control and drove too fast at around 7:30 in the morning, causing the collision.
He continued by saying that the driver of the Corolla with the license plate LND 618 FQ lost control and struck the Nissan Micra taxi with the license plate AKM 590 YQ.
He said, "According to eyewitness, the driver of the Corolla car, due to excessive speed, lost control while on motion and rammed into the Micra taxi from the back while passengers in the taxi were alighting from it,".
According to Akinbiyi, four men and seven women died out of the 11 people involved in the disaster, while eight people were injured and three died.
According to TRACE spokesman, both the injured and the deceased were brought to the General Hospital in Ijaiye and the Federal Medical Center in Abeokuta, respectively.
He expressed sympathy to the surviving family members and cautioned drivers to drive slowly, especially given the poor visibility at the moment.
0
0
According to reports, three family members were abducted on Monday in the Greenland neighborhood behind the 500 Housing Estate in...