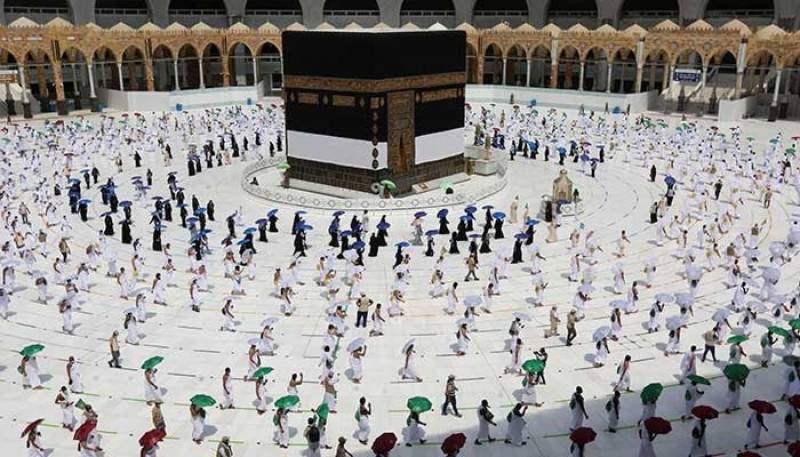 2023 HAJJ: KANO SETS N1.5 MILLION DOWN PAYMENT FOR INTENDING PILGRIMS
Read Time:
1 Minute, 38 Second
On Thursday, the Kano State Pilgrims Welfare Board set the starting deposit amount for pilgrims planning to perform the hajj in 2023 at N1.5 million.
The Saudi Arabian government has reinstated 95,000 allocations to Nigeria and lifted the COVID-19 protocols for paying pilgrims for this year's Hajj, which has given Muslims in large numbers new hope that they will participate in the religious ceremony.
The board has obtained the requisite authority to accept the initial deposit and begin activities in advance of the 2023 Hajj airlift, which is slated to take place in May, according to the state executive secretary of Kano, Alh. Muhammad Abba Danbatta, who spoke to journalists on Thursday.
He stated that the initial deposit is anticipated from all potential pilgrims pending the announcement of the final fee for the ritual by the National Hajj Commission of Nigeria (NAHCON). For the Hajj in 2022, Nigerian pilgrims paid N2.5 million.
Although the board would give priority to pilgrims who were left behind during the 2022 exercise, Alh. Danbatta emphasized that new depositors wouldn't be excluded from the opportunity. About 700 Kano intending pilgrims did not do the hajj in 2022.
" Although we made it open to everyone who is willing to refund and we have paid those that requested, those willing to keep their deposit will be treated first in 2023 Hajj. But that is not to discourage fresh intended pilgrims", He said.
The executive secretary emphasized that Kano will travel to Saudi Arabia on January 14, 2023, along with the other participating states, for the pre-hajj signing of the Memorandum of Understanding and other events, and that the pilgrims' enlightenment campaign will also be unveiled before the end of January.
Danbatta claims that the board is currently refunding pilgrims for N50,300 that was paid in advance but was not used in 2022. He promised to issue a further refund for any unfulfilled services as quickly as possible.