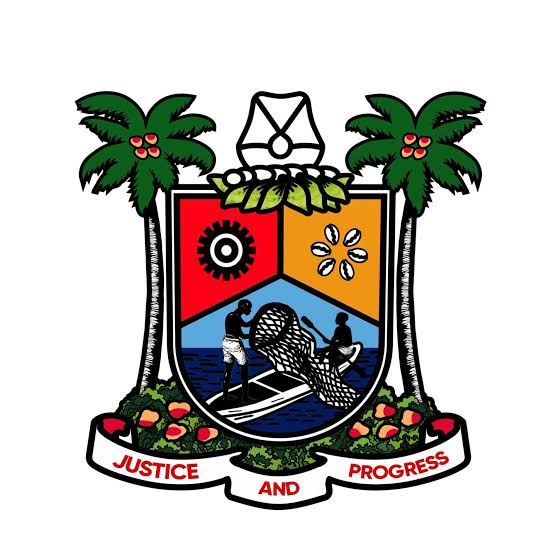 EDUCATION: LAGOS STATE GOVERNMENT URGE STUDENTS TO IMPROVE ON PREVIOUS SUCCESSES IN YEAR 2023
Read Time:
2 Minute, 46 Second
By Aishat Momoh. O.
The Governor of Lagos State, Mr. Babajide Olushola Sanwo-olu, has asked all students to improve on previous successes as they start the new year, as this will justify the huge investment on qualitative inclusive educational legacy.
He also pleaded with them to strive and rise to greatness with every opportunities that has been provided through quality education while adding that they "Show ingenuity and creativeness and continue to be receptive to digital learning."
The Governor, made this known through a statement obtained by Hotjist.com and signed by the Hon. Commissioner for Education, Mrs Folashade Adefisayo, on Monday.
In the statement, the Commissioner, appreciated the students who individually made the State proud as a pupil or as a representatives of their school.
The Statement reads, "Happy New Year and happy School resumption to all our dearly beloved pupils and students across Lagos State. The resumption of second term in all your schools comes with individual nostalgia and hope for another exciting 12 weeks. This as usual will come via knowledge sharing and guidance of our hard working teachers."
"Majority of you made us proud in 2022 individually as a pupil/student or as representatives of your various schools. We are also excited that you all remain receptive to all our interventions and initiatives in the education sector. It is expected that you will aim higher for better performance in the last two terms of the 2022/23 school session."
"Be reminded that our dear Governor, Mr. Babajide Sanwo-Olu, loves you all and has shown his love through various student and teacher centered initiatives. His passion for quality education is visible through over 1,400 projects in our schools across the State. Some of you are witnesses to the commissioning of major Landmark project either by the Governor or his representatives."
Some of the Projects include:
– Construction of new schools and rehabilitation of existing ones across the State.
– Provision and supply of new School furniture in primary and secondary schools.
– Commissioning of a new school model with track and field sport facilities at Elemoro – Community Junior Secondary School, Ibeju-Lekki.
– Commissioning of the new technology-driven modular school model at Vetland Junior Secondary School, Agege.
– Construction of new hostel blocks in selected Secondary Schools.
– The launch of 'Eko Excel' digital learning initiative to transform learning.
– Retaining of Teachers to update their skills in a technology-driven system.
– Introduction of digital learning platforms for pupils/Students to bridge the education gap.
– The Introduction of the comprehensive School program for inclusion of skills acquisition to prepare you as marketable skilled workforce.
– Some of you also had the opportunity to participate and win in national and international events in Science, Technology, Education and Mathematics Competitions, given you the global exposure to become future scientists."
"To whom much is given, much is expected, you must therefore, improve on previous successes in the new year as this will justify Mr Governor's huge investment following the promise to bequeath a qualitative inclusive educational legacy to empower you to compete as global citizens."
"As I enjoin you to strive and rise to greatness with the opportunities provided through quality education, show your ingenuity and creativeness and continue to be receptive to digital learning."
"Welcome to Y2023 and exciting second term of 2022/23 school session"