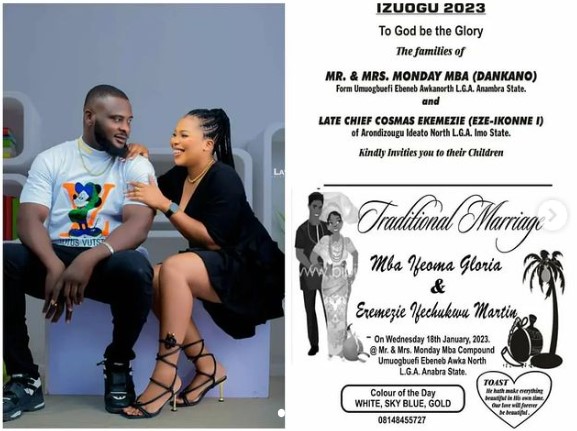 ENGAGED COUPLE SHOT DEAD BY UNKNOWN GUNMEN A WEEK BEFORE WEDDING IN IMO
By Adeniyi Onaara 
Mba Ifeoma Gloria and Eremezie Tochukwu Martin, whose wedding was scheduled for January 18, 2023, were killed by unidentified gunmen at Arondizuogu in the state's Ideato North Local Government Area.
Residents say the couple was riding in the groom's brother's tricycle when they were attacked by gunmen who k!llled all three of them on Wednesday, January 11.
Concerned about the ongoing killings and kidnappings in their community, members of the community gathered on Wednesday to curse the perpetrators.
They also claim that the attackers have infiltrated their neighborhood and specialize in stealing flashy cars and k!lling their owners.
The state police command has not yet responded to this unfortunate incident.
1
0
By 'Leke Yusuf Lagos State Governor, Babajide Sanwo-Olu has urged Lagosians to stay calm in spite of the tension due...