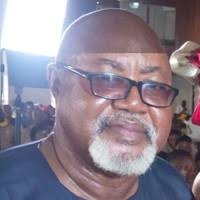 VETERAN NOLLYWOOD ACTOR FEMI OGUNROMBI AKA PAPA AJASCO IS DEAD
By Adeniyi Onaara 
Ogunrombi is well-known for his appearance in Wale Adenuga's comedy series, Papa Ajasco. However, details about his death remain hazy.
Shaibu Husseini, a theatre practitioner, confirmed his death on Twitter.
Amen. May his soul rest in peace.
2
0
A tanker ladden with petroleum products has been involved in a lone accident on the Ojuelegba Bridge in Lagos. No...