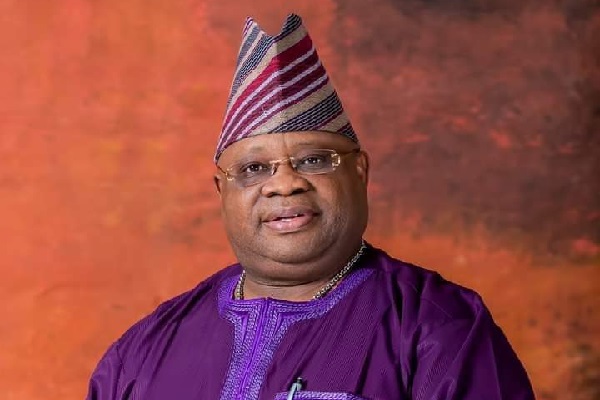 ADELEKE LAUNCHES PROGRAMMES TO MARK 100 DAYS IN OFFICE
Read Time:
1 Minute, 8 Second
Ademola Adeleke, the governor of Osun State, has started six different programs to commemorate his 100 days in office.
Portable water will be provided in 332 communities as part of the programs, one per ward, according to a statement from the governor's spokesperson that was received in Osogbo on Wednesday. Additionally, 30 schools, one for each local government area, would receive a thorough restoration.
Other initiatives include the renovation of 332 primary healthcare facilities—one in each of the state's 332 wards—3000 Osun Citizens' free enrollment in the Health Insurance Scheme, the rehabilitation of a few bad highways, and the implementation of an ICT/tech innovation program.
The statement further read, "Programmes designed to touch the lives of the masses and the youth are ongoing for full delivery by the time the administration clocks 100 days in office."
Adeleke then invited local governments to submit the locations they had chosen for each project by the dates established for its implementation.
In order to promote local commerce and connections in the state, he also asked community volunteers working on the Google Mapping Project to expedite the updating of their areas on Google Maps.
"Our administration is working to deliver on our electoral promises. We are targeting projects that touch the lives of the masses. I want the people to feel the impact of governance", the governor concluded.
0
0
Eight alleged electric cable vandals have been brought before the Lagos State Police Command, and they have been found with...