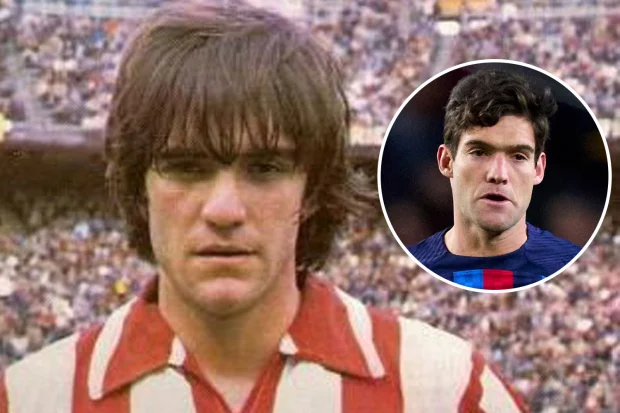 MARCOS ALONSO'S FATHER & EX-BARCA STAR DIES AT 63
The father of former Chelsea full-back Marcos Alonso and a former Barcelona player has passed away at age 63.
Marcos Alonso Pena's death on Thursday in Spain was confirmed following a "long illness."
His five-year club Barcelona expressed their "deepest condolences" before president Joan Laporta called for a minute of silence during a press conference.
Barcelona tweeted: "FC Barcelona would like to express its deepest condolences for the passing of former Barça player and father of a first-team player Marcos Alonso Peña.
"All of our strength to Marcos Alonso and his entire family. Rest in peace."
Atletico Madrid, where he spent three years as a player and one more as a manager, wrote in tribute: "The Red & White family is mourning for the death of Marcos Alonso Peña.
"We would like to convey our most sincere condolences to the family. May he rest in peace."
Alonso Pena began his career in the 1970s with Racing Santander before moving to Madrid to join Atletico.
He later moved to Barcelona, making 124 appearances and scoring 28 goals.
0
0
President Bola Tinubu, on Tuesday implored the Heads of National Drug Law Enforcement Agencies in Africa to renew the fight...