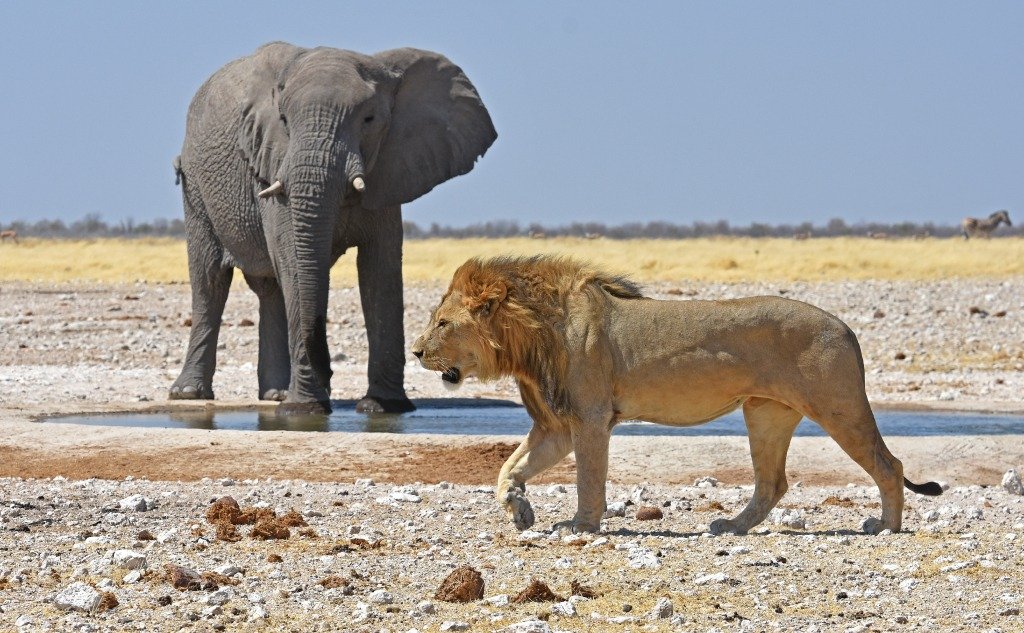 SHUN ILLEGAL BUSHMEAT CONSUMPTION: WILD AFRICA FUND SEEKS COLLABORATION TO SAFEGUARD LIONS, ELEPHANTS IN NIGERIA
Read Time:
2 Minute, 4 Second
Wild Africa Fund, a conservation organization, has asked the people to safeguard lions by lowering consumption of unlawful bush meat, promoting improved habitat protection, and supporting anti-poaching initiatives.
There are only between 120 and 374 lions left in West Africa. West African lions are in danger of going extinct after losing 99 percent of their natural area, in contrast to South Africa, where these animals are often well protected and maintain stable populations.
In addition to habitat loss, the bushmeat trade has caused lions to lose access to prey animals like antelope, and they are frequently murdered in reprisal for preying on livestock. In addition, lions are frequently hurt or killed by the snares and traps used to capture bushmeat.
The Yankari Games Reserve and Kainji Lake National Park, both in northern Nigeria, are home to the country's remaining less than 50 wild lions. Several researchers have unsuccessfully searched for lions in the wild in Ghana. In numerous West African nations, such as Côte d'Ivoire, Gambia, Mali, and Sierra Leone, they have entirely vanished.
Festus Iyorah, Nigerian Representative for the Wild Africa Fund, warns that if we don't act swiftly to address the risks facing West African lions, they may go extinct forever. "If we can more effectively protect their habitats, they could recover and increase our tourism."
Following the example of nations that have brought lion populations back from the verge of extinction, the fund believes it is possible to stop the decline of lions and restore their numbers.
Lions were exterminated in Rwanda in the 1990s due to the civil war and the genocide in 1994. Farmers who moved onto land where lions once lived later poisoned the animals to protect them. After being absent for more than ten years, seven lions were reintroduced to Rwanda's Akagera National Park from South Africa in 2015. Two more male lions were brought to the park in 2017.
Currently, the park is home to a robust population of 58 lions. This demonstrates that it is never too late to save and restore West Africa's severely endangered lion population, particularly in nations like Ghana where lion populations may already be extinct.
"Lions have significant cultural value and are arguably the most recognizable African animal. According to co-founder and CEO of Wild Africa Fund, Peter Knights, their disappearance in West Africa would be terrible and waste potential to promote wildlife tourism, which has created millions of jobs in east and southern Africa.