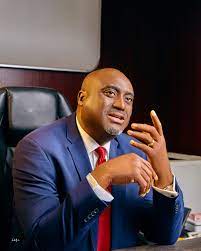 NBA PRESIDENT WARNS LAWYERS AGAINST MISCONDUCT
Yakubu Maikyau, the president of the Nigerian Bar Association, declares that if sufficient evidence is discovered against a lawyer, the bar will not be reluctant to discipline them.
In order to announce the 2023 annual general conference, which would have as its topic "Getting It Right: Charting the Course for Nigeria's Nation-Building," Maikyau addressed a press conference.
The NBA president pleaded with all lawyers to uphold the ethical standards of their profession because justice was essential to creating a free, just, and developed nation.
0
0
President Bola Tinubu, on Tuesday implored the Heads of National Drug Law Enforcement Agencies in Africa to renew the fight...