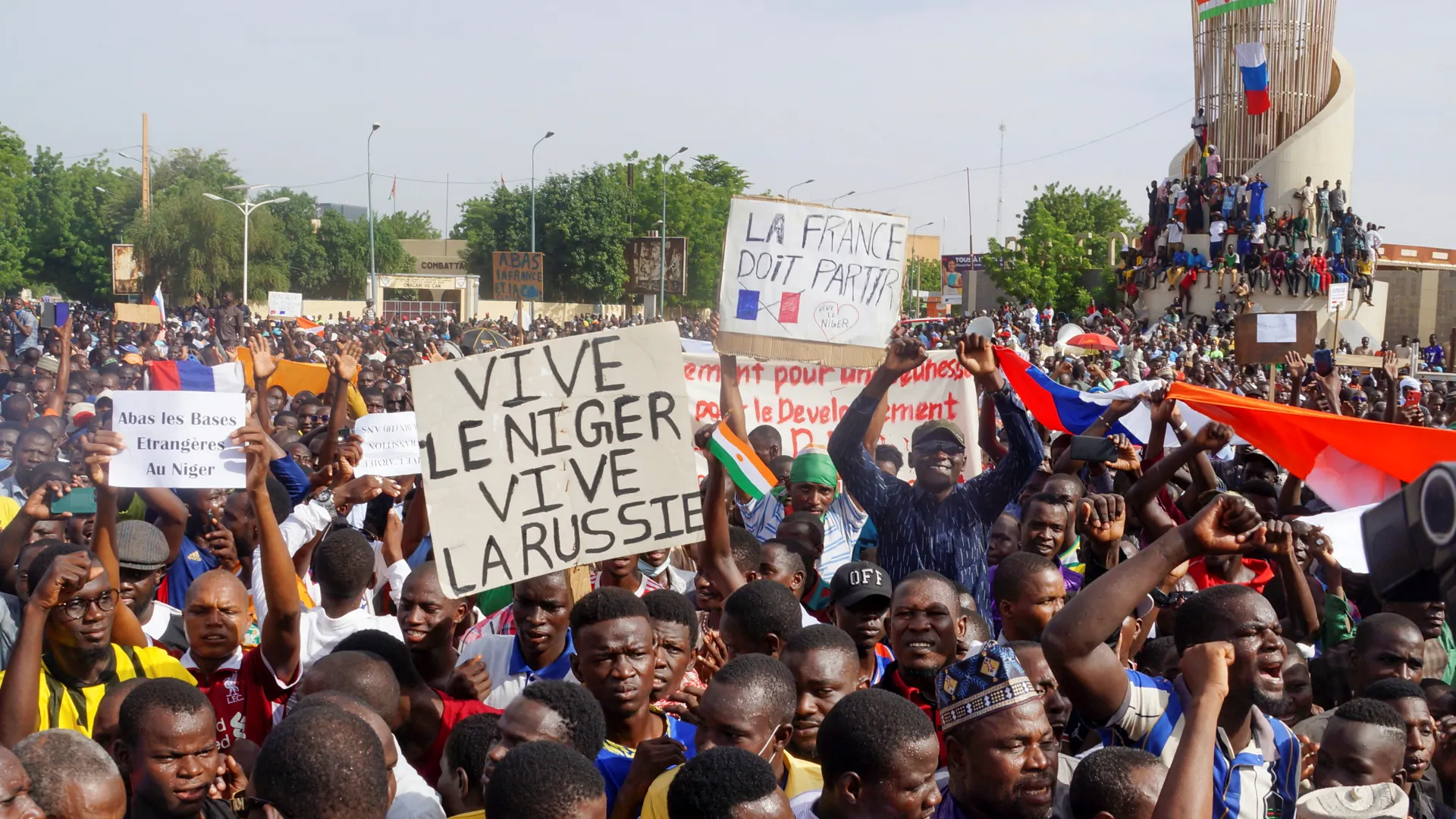 NIGER REPUBLIC REOPENS AIRSPACE AFTER MILITARY COUP
Read Time:
1 Minute, 3 Second
Following a military coup in July, Niger closed its airspace for nearly a month before reopening it on Monday, according to the official Nigerien news agency, ANP.
The country's airspace was shut down by the coup leaders on July 26 before being reopened on August 2. This action was then undone on August 6, when regional nations threatened to use force to restore civilian authority.
"The airspace of the Republic of Niger is open to all national and international commercial flights," the agency quoted a transport ministry spokesman as saying, adding that ground services had also resumed.
It also stated that all operating military flights and other flights requiring prior authorization from the appropriate authorities were still prohibited from using Niger's airspace.
Following the removal of President Mohamed Bazoum, the Economic Community of West African States placed sanctions on Niger and threatened military involvement as a last resort if negotiations failed to restore civilian authority.
Niger's air and land borders with Algeria, Burkina Faso, Libya, Mali, and Chad were restored on August 2.
The airport in the nation's capital, Niamey, has continued to serve some planes that have special authorization.
The United Nations issued a warning on Friday about tonnes of food supplies blocked in route to Niger because of border barriers.
0
0
President Bola Tinubu, on Tuesday implored the Heads of National Drug Law Enforcement Agencies in Africa to renew the fight...