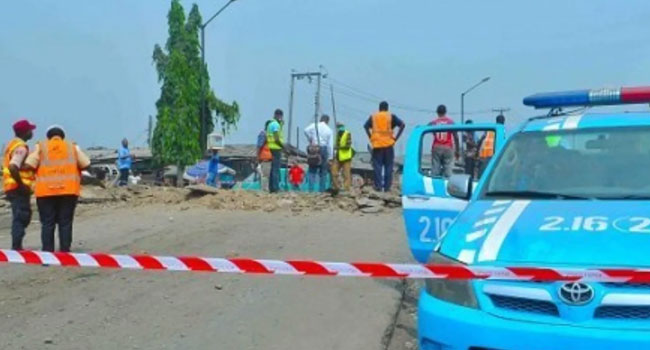 12 CONFIRMED DEAD IN OBAJANA-LOKOJA ROAD CRASH
A collision that happened on Sunday night on the Obajana-Lokoja Motorway in Kogi State resulted in 12 fatalities and six injuries.
A sono truck and a Toyota Hiace bus with the licence plate MKA515ZD were both involved in the collision.
The Federal Road Safety Corps (FRSC) reported that a total of 18 people were involved in the collision.
"A total of 18 people were involved, all male adult. Out of this number, 06 people got injured, while 12 people were killed.
"The main cause of the crash have been identified to be speed violation, which resulted to loss of control," said FRSC spokesman, Bisi Kazeem.
According to Kazeem, FRSC Corps Marshal Dauda Biu urged drivers of both private cars and commercial trucks to obey the speed limits on all roadways.
0
0
There has been a fire outbreak in one of the Justice's chambers at the Supreme Court, Abuja. [video width="720" height="1280"...