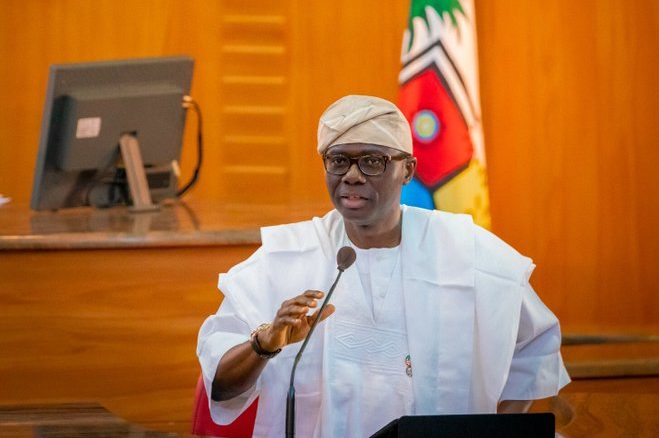 JUST IN: SANWO-OLU SENDS NEW NOMINEE LIST TO LAGOS ASSEMBLY
Read Time:
1 Minute, 24 Second
On Monday, Mr. Babajide Sanwo-Olu, the governor of Lagos State, forwarded a second list of candidates for the position of cabinet member to the Lagos State House of Assembly.
This comes after the House of Representatives forwarded 39 nominees to it for approval and confirmation; out of those, 22 were confirmed and 17 were rejected.
The 17 nominees who were rejected by the House, including the state's most recent commissioner for health, Prof. Akin Abayomi, joined the new list.
According to a statement published on the House's verified X handle on Monday, the ad hoc committee headed by the Chief Whip, Fatai Mojeed, who screened the previous nominees, will also screen the current group of nominees.
"Governor's Nominees for Commissioners: Speaker Obasa calls on the committee that handled the previous nominees to take charge on the new list sent by the Governor, @jidesanwoolu, and report back to the House by Thursday 7/09/2023.
"Some of the nominees have their documents with you, and you can reach out to the new nominees. I want you to be thorough and do the needful while carrying out this exercise," the statement partly read.
Politicians and citizens of the state were upset by the House's decision to reject the 17 nominations.
According to reports, the Governance Advisory Council, the top APC leadership body in Lagos, intervened in the events leading up to the rejection and ordered the governor and Speaker of the House, Mudashiru Obasa, to meet and resolve their disagreements.
This came about after Obasa alerted the House about threats of violence against him and his colleagues and urged individuals who live in glass houses not to cast stones.