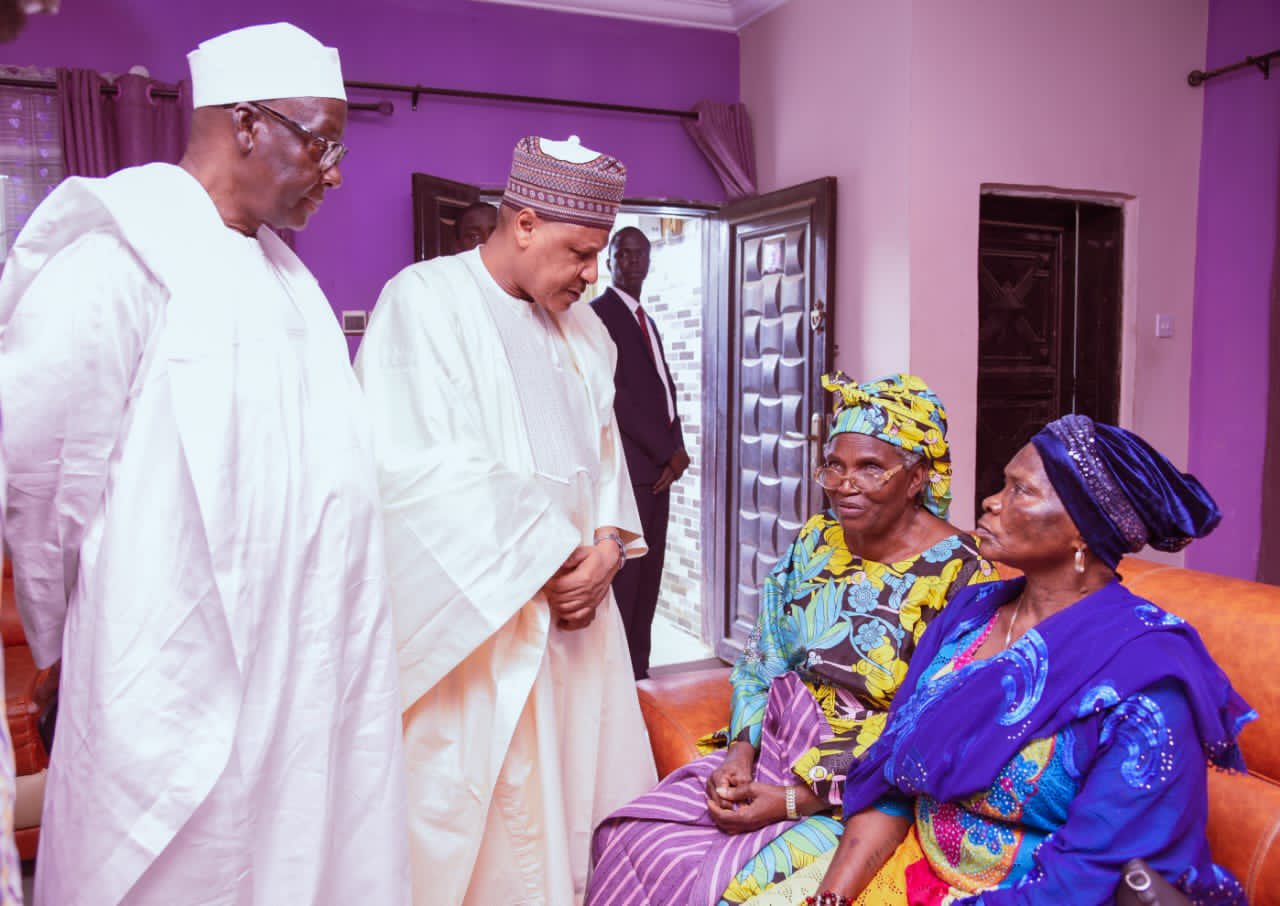 PA. AKINKUNMI: FG DELEGATION VISITS FAMILY OF LATE DESIGNER OF NATIONAL FLAG
Read Time:
1 Minute, 40 Second
On Monday, September 4, a delegation from the Federal Government, led by Idris Malagi, the minister of information and national orientation, met with the departed Pa. Taiwo Akinkunmi, the man responsible for creating the Nigerian flag.
Garba Abari, the director general of the National Orientation Agency (NOA), the zonal director of the National Television Authority (NTA), Olawale Afolabi, the zonal director of the News Agency of Nigeria (NAN), and others were present with the minister.
Recall that Akinkunmi passed away on Tuesday of last week, at the age of 86, following a brief illness.
Malagi hailed the deceased as a potent symbol and icon for national unity and the existence of Nigeria while speaking with journalists during the condolence visit.
He argued that Pa. Akinkunmi, who was in his 20s when the country's flag was created and lived for more than 60 years later, should be emulated by Nigerian youth.
He said: "The president received the news of his demise with shock and he directed this delegation led by me to meet the family here in Ibadan to commiserate with them and to tell them that the President and all Nigerians share in their grieve, and to tell them that Nigeria will ever be grateful to Akinkunmi contributions to our national existence.
"He didn't know how powerful it would be while designing the flag as a symbol of peace and unity, we are here to tell the family that Nigeria shares with their grief, Nigeria identifies with them, and the Federal government will stand by the family.
"President Tinubu is serious with the renewed hope agenda for national rebirth and national orientation, the family should take solace in God.
"The renewed hope agenda President Tinubu is putting together is for all of us to live in peace and unity and for the development of Nigeria.
Remi Akinkunmi responded on behalf of the family, thanking the federal government delegation for coming and stating that the family had expressed their appreciation for the visitation.