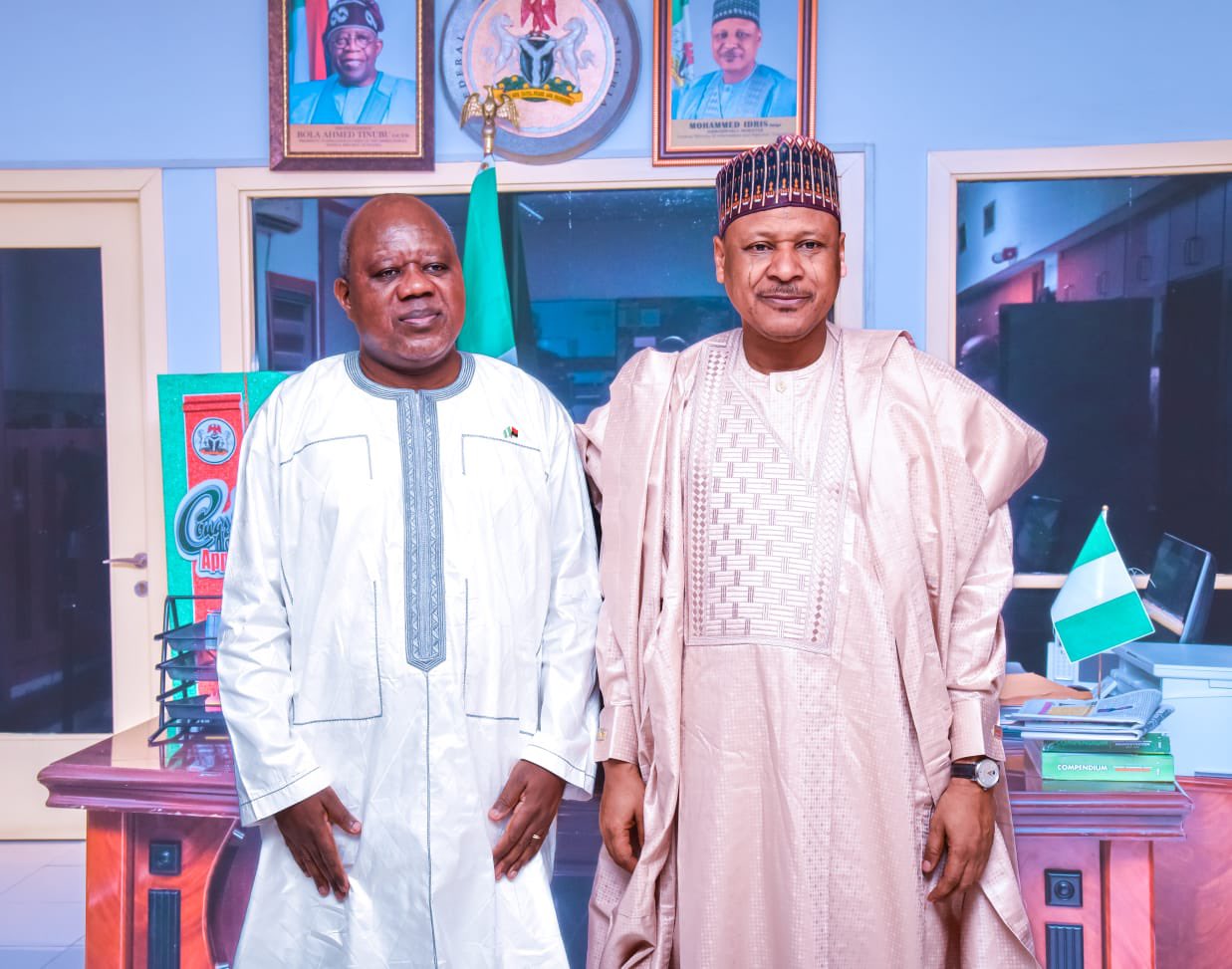 NIGERIA, ANGOLA TO PARTNER ON MEDIA, INFORMATION SHARING
Read Time:
1 Minute, 41 Second
The Honourable Minister of Information and National Orientation, Alhaji Mohammed Idris, has promised to improve bilateral relations between the Federal Republic of Nigeria and the Republic of Angola in the area of media and information sharing.
The Minister stated this during a courtesy call by the Ambassador of the Republic of Angola, H.E. Jose Bamoquina Zau, to the Ministry on Thursday.
The Minister hinted that the Memorandum of Understanding (MOU) on Public Communication and Media Exchange submitted to the Ministry by the Republic of Angola is being studied for possible areas of collaboration and negotiation.
"We are studying the MOU, and I can assure you that Nigeria is very open to this kind of bilateral relationship between the two countries," the Minister said.
The Minister expressed President Bola Ahmed Tinubu's desire to deepen the relationship between Nigeria and other African countries, including Angola. He expressed optimism that the new Ambassador's posting to Nigeria will further deepen the relationship for the mutual benefit of both countries, Africa, and the world at large.
He equally assured them of the Ministry's readiness to give adequate support and publicity to the activities of the Angolan Embassy.
The Ambassador, H.E. Jose Bamoquina Zau, in his remark, intimated the Minister of an existing MOU on Public Communication and Media Exchange, which has been duly signed and translated into Portuguese and English, awaiting the Ministry's attention, hoping that it will receive accelerated attention.
The Ambassador also requested the Ministry's support in publicizing the forthcoming business event being organized by the Embassy of Angola in October 2023, which aims to promote diplomatic and economic relations with Nigeria.
Nigeria and the Republic of Angola share a long-standing relationship as both countries are members of the Non-Alligned Movement (NAM), the Organization of Petroleum Exporting Countries (OPEC), and they are both endowed with natural resources, especially oil, which accounts for the high GDP rate of both countries.