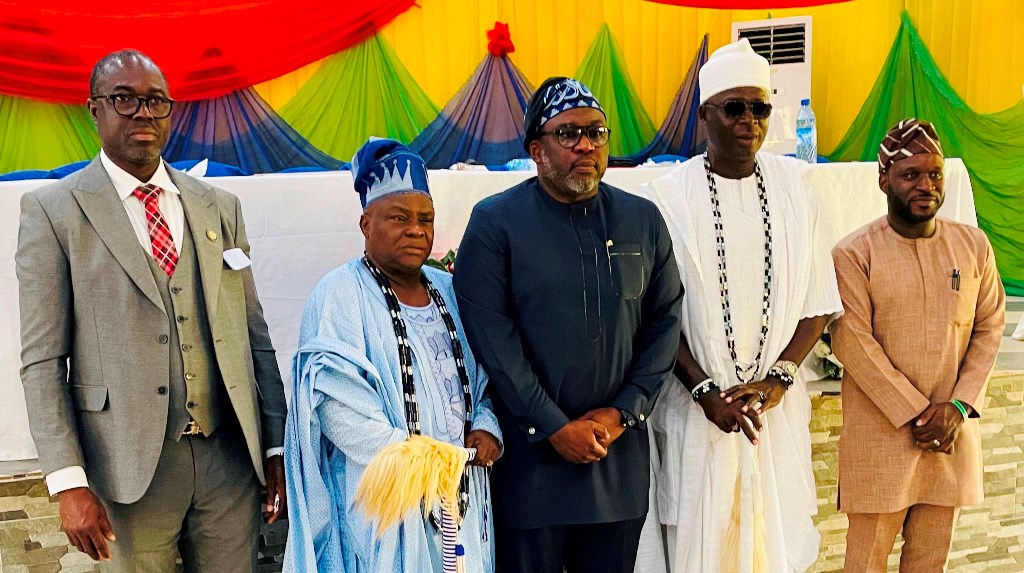 LAGOS COMMENCES CONSULTATION FOR 2024 BUDGET PLANNING PROCESS
Read Time:
3 Minute, 40 Second
The Lagos State government has started consultations for the budget planning process, an annual application to collect information, requests, and submissions from stakeholders ahead of the 2024 fiscal year.
The consultation commenced with the Ikeja division of the state at the Multipurpose Hall of Radio Lagos in Agidingbi on Monday, tagged 'Y2024 Budget Consultative Forum', and would also be held at the other divisions of the state as follows: Badagry-Makanjuola Auditorium in LASU; Ikorodu-Ikorodu Town Hall; Lagos Island-Agip Recital Hall, MUSON Centre; and Epe-Jubilee Chalet, Epe.
The Commissioner for Economic Planning and Budget, Mr. Mosopefoluwa George, spoke to journalists on the sidelines of the event in Ikeja and said that the consultations and discussions allow the government to launch projects and programmes that would meet the needs of the people, assuring them that taxes paid would be used wisely.
"One of the things we are doing and trying to do better is consult to let the people know that this is what we are planning to do with their money so to speak. The more we go out the more we hear from them, the more we understand what they want. Then we can give them that service and in that way, they feel a lot better to remit whatever taxes or levies they have to give.
"In consultation and discussions as this, we hear from the people what they want, we take it back, look at it, mark it with what we have had, what we've budgeted and see if we need to tweak it for next year to know how we will concentrate our effort more on a specific area and be well equipped to do that, he said."
Explaining how funds would be sourced for the 2024 budget, the Commissioner said that the state expects the Internally Generated Revenue (IGR) to hit over 1.1 trillion, which as at June was close to 400 billion and hoping to get to the target by year end, alongside other funding mechanisms such as Public Private Partnerships (PPP) and good concession arrangement.
His words "We have to be very creative with our funding and ensure that our funding is a mix of both the IGR and also other funding mechanisms. We are looking at PPP, nice concession funding at the right rate. We are going in the right direction, in that trajectory and hopefully, we can continue to build on that and be able to attract the right investment and right set of funding to sort our budget and our projects.
"We have an IGR of over 1.1trillion, which was projected. As of June, I believe we have hit somewhat close to 400 billion. We are looking to ramp up and round that up and hopefully, before the end of the year to have hit our target. As I said with the IGR, it's the more we provide for our citizens and it's sort of a multiplier effect for the economy to look better. Then we will be able to get more funding and will be able to get more into the economy to help us build.
As part of the stakeholders at the forum, President of the Lagos State Council of Tradesmen and Artisans (LASCOTA), Alhaji Nurudeen Buhari said the government should look inwards to engage them in contract of projects to its members as they have been duly trained by the government, stressing that it would only support the informal sector and strengthens the economy.
The Special Adviser to Governor Sanwo-Olu on Economic Planning and Budget, Mr Olalekan Balogun in his welcome address noted that "the State has always adhered to proper consultation and due diligence especially in decision making processes, while also creating an avenue to update stakeholders on the half-year performance of the budget, the resources available for the annual budget; taking into cognizance all economic variables such as the Price of Oil, Interest rates, inflation on the economy and much more.
"Most importantly, this forum provides us with an ample opportunity to share ideas geared towards a "Greater Lagos", while rubbing minds with you, the citizens, in order to ensure that your desired interests are captured in the budget as resources available permits", he noted.
Audiences are drawn from Traditional and Community leaders, Religious leaders, Professionals, Trade groups, NGOs, Youth Organizations, the People Living With Disability (PLWD), and the Organised Private Sector.