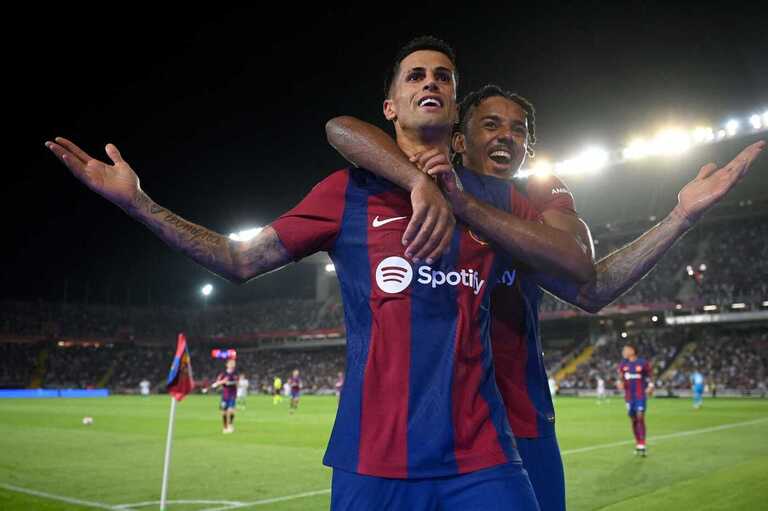 LA-LIGA: BARCA OVERTURN TWO GOALS DEFICIT AGAINST CELTA-VIGO
On Saturday night at the Estadi Olympico, Joao Cancelo scored the game-winning goal to help Barcelona overcome a two-goal deficit over Celta-Vigo.
With nine minutes left, Jorgen Strand Larsen and Tasos Douvikas' goals for Rafa Benitez's Celta had them 2-0 up and on their way to handing Barca their first loss.
However, Robert Lewandowski's two precise goals in the span of four minutes saved Barcelona's chances.
The comeback was finished off by Cancelo, who met a Gavi pass and calmly volleyed it past Ivan Millar.
With both teams having 16 points, Barcelona is now in first place in La Liga thanks to a better goal differential than Girona.
0
0
The Governorship Candidate of the New Nigeria People's Party (NNPP), Hon. Uche Ben Odunzeh, in the just concluded governorship election...