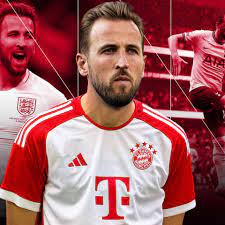 UPDATE: RECORD-SETTING KANE HITS HAT-TRICK AS BAYERN CRUSH BOCHUM
Read Time:
1 Minute, 22 Second
Agency Report
When Harry Kane scored three goals in Saturday's 7-0 rout of Bochum to restore Bayern Munich to the top of the Bundesliga, he broke a record first set by the renowned German striker Gerd Mueller.
Kane scored Bayern's second goal after just 13 minutes of play before adding a penalty goal late in the game. With two minutes left, he added a third goal by converting a low cross from Leroy Sane.
With six goals in five games, the England captain has now scored more goals in his first five league games than any other player in Bayern's history, surpassing the total of five goals scored by Mueller in 1965, Miroslav Klose in 2007, and Mario Mandzukic in 2012.
"I'm happy to play my part and I hope there will be many more to come. So far so good," said Kane.
Kane said he would toast the win with a first-ever visit to Munich's Oktoberfest beer festival.
"When I came here I said I wanted to get to know the culture and the city — what better place than that?"
Bayern have now beaten Bochum 7-0 in three of their past five fixtures.
Bayern manager Thomas Tuchel praised his side's "very deserved win" saying it was "a fantastic day at the office."
Eric Maxim Choupo-Moting, Matthijs de Ligt, Leroy Sane and Mathys Tel — again from the bench — also got on the scoresheet.
Bayern, who conceded two goals late in Wednesday's 4-3 home win over Manchester United in the Champions League, kept a clean sheet for just the second time this season from seven matches.
AFP
0
0
The Federal Inland Revenue Service (FIRS) has waived accumulated penalties and interests on outstanding tax liabilities. The decision was contained...