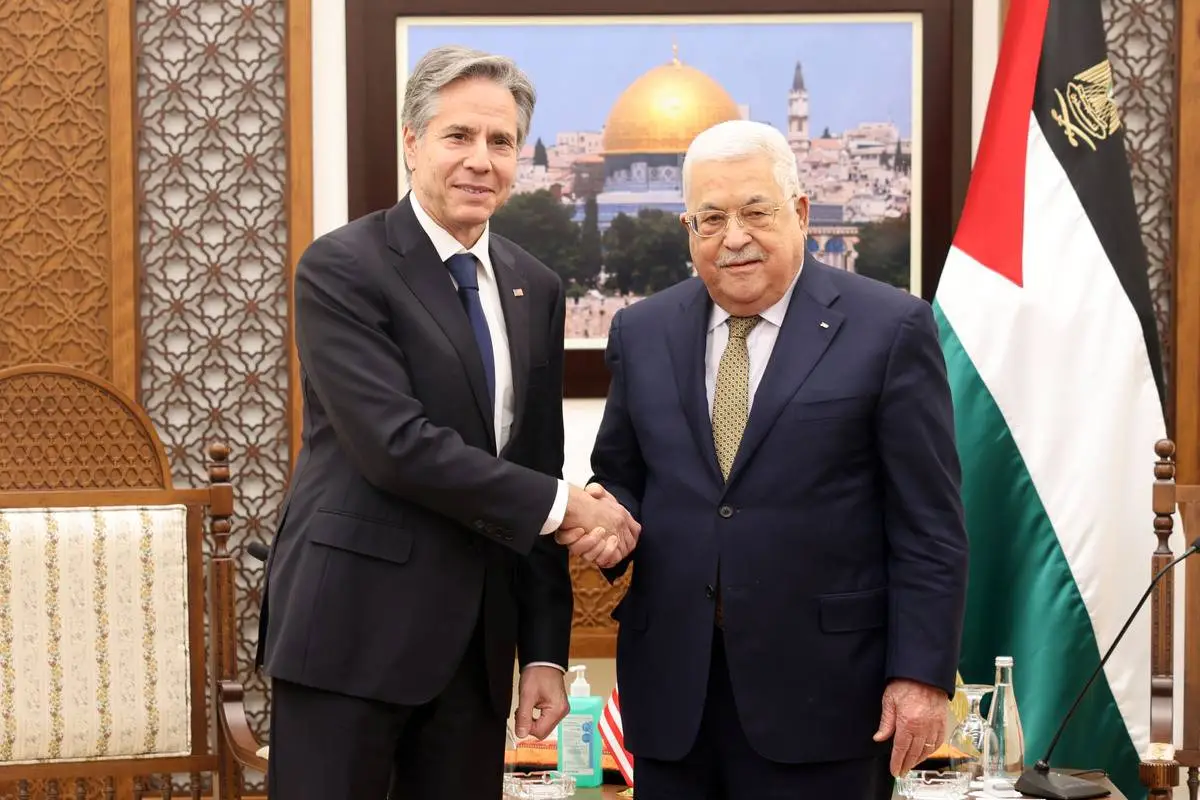 BLINKEN MEETS PRESIDENT ABBAS IN SURPRISE WEST BANK VISIT
Read Time:
1 Minute, 32 Second
Agency Report
According to photos made public by the Palestinian Authority, US Secretary of State Antony Blinken met with Palestinian President Mahmud Abbas during a surprise, high-security visit to the Israeli-occupied West Bank on Sunday.
As international alarm over the escalating violence in the occupied territory and the Israel-Hamas conflict in Gaza since October 7 intensifies, the top US ambassador met with Abbas in Ramallah.
According to Israeli estimates, 1,400 people, largely civilians, were murdered in an attack on southern Israel by Hamas terrorists, which sparked the start of the conflict.
Blinken has travelled to Israel three times since the war began, and he has also visited several other Arab countries. Since then, Israel has launched a retaliatory land, air, and sea attack on Gaza, which has resulted in about 9,500 deaths, according to the Hamas-run health ministry.
However, he hadn't visited the West Bank since October 7.
For security concerns, the travel was not disclosed beforehand. Blinken had just returned from a Friday visit to nearby Israel and Jordan.
The only way out of the Israeli-Palestinian problem, according to the United States, is through a two-state solution.
Blinken recently declared that the Gaza Strip, which is presently run by Hamas, ought to be returned to the Palestinian Authority.
The United Nations, several European and Arab nations, and the United States have expressed concern over the escalating tensions in the West Bank.
The Israeli army declared on Friday that its forces were "operating against Hamas," mostly in the northern territories it has occupied since 1967—Jenin and Nablus.
Throughout his Middle East tour, Blinken has argued for "humanitarian pauses" to safeguard people and facilitate the delivery of relief to the heavily populated Gaza Strip, which is under attack.
On Sunday night, he is scheduled to travel to Ankara, Turkey.
AFP