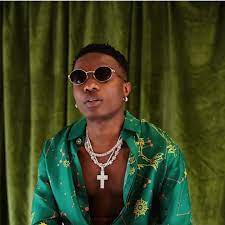 ENTERTAINMENT: WIZKID ANNOUNCES BREAK FROM MUSIC
Wizkid, real name Ayodeji Balogun, is a multi-award-winning musician who has stated that he will be taking a break from the music industry.
The "Essence" crooner announced on Sunday that he will be taking a four- to five-year hiatus from the music industry and that he is thinking about taking up golf or football. His comments were shared on Instagram.
Writing in broken English, he wrote, "Back in 4 years, make una papa chop him money small or maybe five or I fit still go dey play ball now.
"Or make I start dey play golf. fifa or wrestling b*tch!"All of una dey craze! Everybody dey mad.
"On some G shit, I hope you mofuckas alright body mind and soul and taking time out to enjoy with your loved ones."
This won't be the first time Wizkid will be announcing a break from music. In 2019, the singer, via his X account, disclosed his plans to take a break from music, tweeting, "Gone till March! Thank you."
0
0
The Federal Inland Revenue Service (FIRS) has waived accumulated penalties and interests on outstanding tax liabilities. The decision was contained...