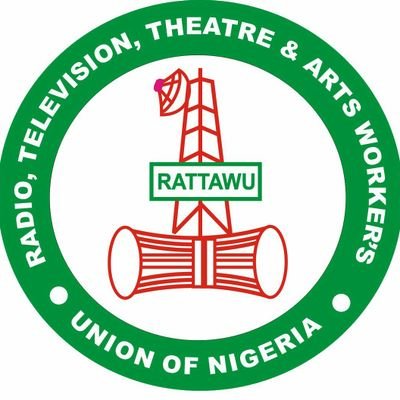 RATTAWU HONOUR LASTMA OFFICER WITH AN AWARD OF 'EXCEPTIONAL SERVICE' IN LAGOS
Read Time:
1 Minute, 34 Second
Over the weekend, the News Agency of Nigeria (NAN) Chapter of the Radio Television Theatre and Arts Workers Union in Lagos honoured Mr. Atayi Anthony Temitope (Area Golf Command Zone 7 Ejigbo), an employee of the Lagos State Traffic Management Authority (LASTMA), with an award for "Exceptional Service."
Officials from LASTMA's Public Affairs and Education Department, led by Mr. Adebayo Taofiq, revealed that Traffic Officer Atayi Anthony Temitope received the award at the 'RATTAWU WEEK' celebration, which took place at the National Arts Theatre in Iganmu, Lagos, at the Media Centre of NAN.
According to Comrade Ayodeji Fadipe, Chairman of RATTAWU, NAN Chapter, the recipient of the award was chosen because of his unwavering devotion to facilitating unhindered traffic flow from Jakande Estate to the Oke-Alfa region of the state.
As Comrade Fadipe stated, "Traffic Officer Atayi Anthony Temitope was appreciated by the public after he was noticed under heavy rain using broken blocks and other materials to fill every pothole between Jakande Estate and Oke-Alfa Bridge."
He affirmed that Lastma Temitope, who was selected for public award consideration among other uniformed people, was the winner due to his exceptionally altruistic services to the community he is serving.
During the award presentation, Mr. Ali Mohammad Ali, Managing Director of NAN, mentioned that Lastma Temitope was acknowledged and valued for her hard work, even if controlling and managing traffic carries some danger.
The LASTMA General Manager, Mr. Bolaji Oreagba, acknowledged the award as merited and said that it would inspire other uniformed staff members to go above and beyond in serving the people.
During his speech, Lastma Atayi Anthony Temitope expressed gratitude to the NAN members for the award given in honour of his public work.
He also conveyed his gratitude to Lastma's management for providing a supportive atmosphere for its officers.
Nonetheless, Lastma Temitope pledged to devote more time to her work.