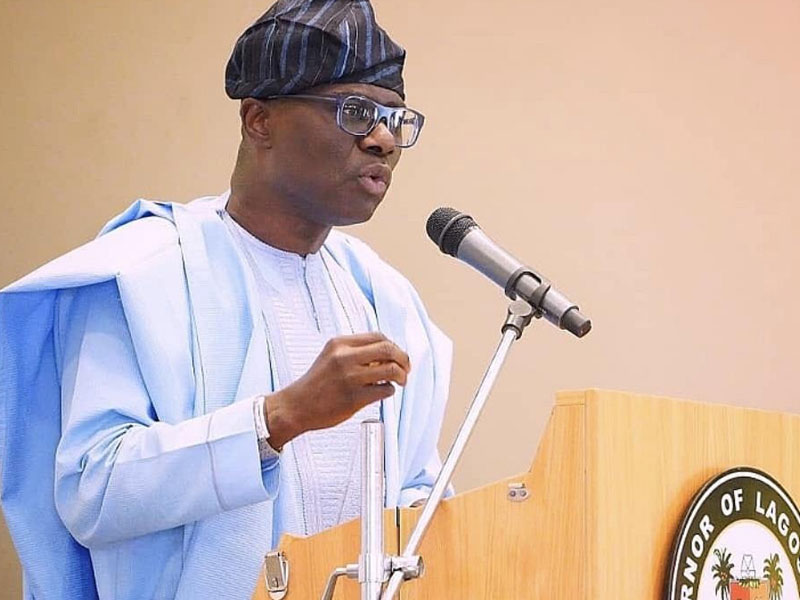 BUSINESS: LAGOS IS READY TO TAKE OVER THE WORLD IN FINANCIAL, ECONOMIC SPACE – SANWO-OLU
Read Time:
2 Minute, 26 Second
Lagos is ready for greater business, according to Lagos State Governor Mr. Babajide Sanwo-Olu, who stated on Saturday that the state is prepared to dominate the global financial and commercial sphere.
He claimed that Lagos's invitation to take part in the Lord Mayor's Show in London is evidence of the state's improving economic situation.
In a London discussion with journalists, Governor Sanwo-Olu discussed Lagos's participation in the current Lord Mayor's Show (LMS).
Lagos is the first African city to receive an invitation from London to participate in the London Marathon Series (LMS), which has been going on for more than 800 years.
With a number of business-focused events to follow the float, including visiting city banquets, one-on-one meetings with potential investors, and the Lagos Investment Dinner, where the governor will speak on the theme, "Lagos is open for business," Governor Sanwo-Olu is taking advantage of the Lord Mayor's Show to encourage investment in Lagos State.
Speaking about the importance of the Lord Mayor's Show to Lagos State, Governor Sanwo-Olu said that Lagos is the hub of African culture, entertainment, and music and that the event will give the state a chance to portray what Lagos is all about.
He said: "We are at the Lord Mayor Show and it is an opportunity for us to depict what Lagos is all about. Lagos is the largest city in Africa. It is the biggest economy that is sub-national in Africa and all we are trying to do is to be able to let the world know that Lagos is indeed ready for bigger business. 
"Lagos is a big megacity on its own right now but we want to make it one of the international financial centres in the world. And it is only at event like this, competing with other bigger cities and other nations that you can tell your stories. So, it is story time for us. I am leading from the front. 
"Lagos is indeed ready to take over the world in the financial and economic space. We are here to truly tell both the Lagos, Nigeria and African stories. We are truly excited to be part of this show. 
"It means a lot for Lagos to be at the Lord Mayor's Show. We are the first state to be here in the whole of Africa. This is the first time Nigeria is showing at the Lord Mayor Show. There have been a few other countries that have turned around. So, there is no better time and we are in it and we are going to make the best out of it. 
"We will let other parts of the world know who we are and understand our culture; understand that we are the centre of culture, entertainment and music in the whole of Africa and for people to also know what we have to give to the world."