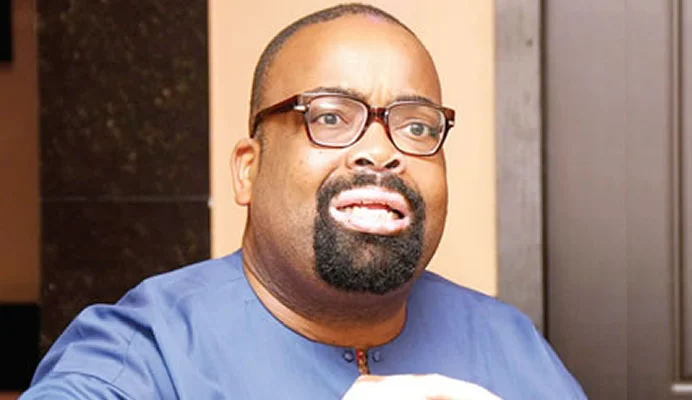 (VIDEO)NIGERIAN BAR ASSOCIATION (NBA) PRESIDENT – LAWYERS INVOLVED IN VANDALISM WILL FACE PROSECUTION
By Sumayyah Olapade
Olumide Akpata, the outgoing President of the Nigeria Bar Association, has stated that any lawyer found complicit in vandalism of conference booths, phone theft, and assault on officials will be prosecuted.
This was stated by Akpata on Thursday during the ongoing Annual General Conference.
"Our colleague stole bags, phones and beat up staff because we have video evidence, we are going to get expert to look through those videos and you have my assurance that anybody found for embarrassing our association and our nation like this will definitely be sanctioned" He said
He further explained the circumstances that surrounded the delayed distribution of conference bags during the event.
"No one said we would not face difficulties in life, but the test is how quickly we resolve those difficulties."
"Gentlemen of the Bar, I sincerely thank you. "It can only get better," he explained.
0
0
By 'Leke Yusuf The Lagos State Emergency Agency (LASEMA) has confirmed that a total of 9 persons died in the...