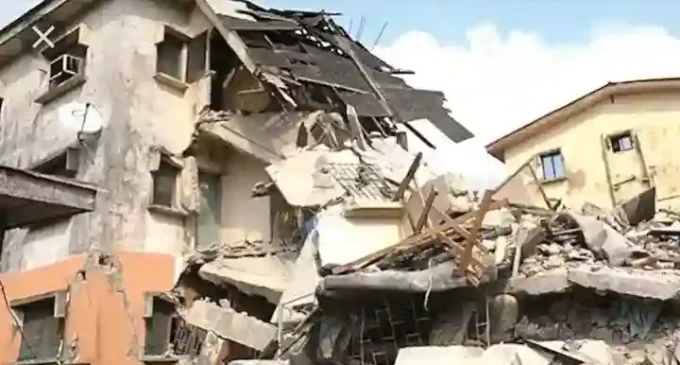 FIVE WORKERS RESCUED, TWO TRAPPED AS BUILDING COLLAPSES IN ABUJA
By Sumayyah Olapade
A two-story building under construction in Kubwa satellite town of Abuja has collapsed, trapping workers.
The incident happened early Friday morning near Aso Savings Bank.
Five workers were rescued, but two remain trapped beneath the rubble.
According to one of the victims, the collapsed building injured two workers, who are being treated in a hospital, leaving three  under the rubble.
According to Emmanuel Omeke, a local resident, the collapsed building was originally a shopping mall but was recently converted into residential apartments.
He believes the collapse was caused by the addition of extra blocks to the structure.
Rescue efforts have been launched by officials from the National Emergency Management Agency (NEMA) and the Nigeria Security and Civil Defence Corps.
0
0
As eight people confirmed dead in Ojuelegba container accident, The Speaker of the House of Representatives,  Femi Gbajabiamila mourns. On...