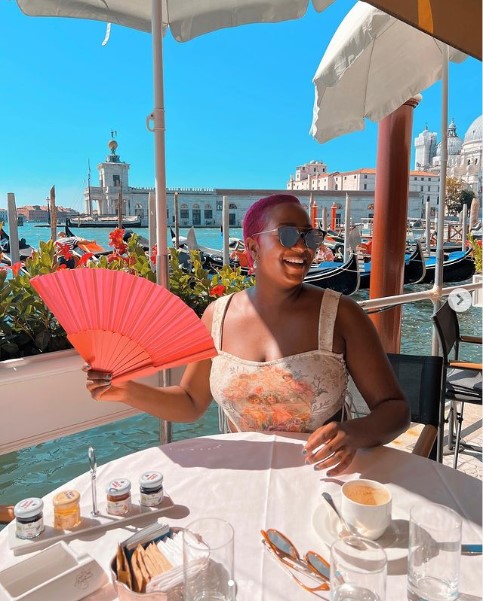 MOST NIGERIAN MEN WANT MY BILLIONAIRE FATHER RATHER THAN ME – DJ CUPPY
Read Time:
1 Minute, 13 Second
Nigerian disc jockey and producer, Florence Ifeoluwa Otedola, professionally known as DJ Cuppy, has opened up about her love life.
In a recent interview, the billionaire's daughter, who has been single and looking for love, opened up about her struggles in finding love.
DJ Cuppy revealed that most men are attracted to her because of her father.
They don't want her, she claims, but rather her father.
Cuppy revealed that she dated a man who was constantly questioning her about meeting the billionaire businessman.
"So many guys don't want me, they want my dad. I dated a guy and he was like 'when is he going to meet my dad."
Cuppy revealed her ideal man as someone who would deeply love her and would not be interested in her father.
"I want someone to love the shit out of me and like be happy and my dad's like a byproduct".
It was rumoured that Femi Otedola was assisting his daughter, DJ Cuppy, in her search for a man when he introduced her to famous boxer Lawrence Okolie.
DJ Cuppy took to Instagram to express her excitement about meeting the well-known Nigerian boxer.
Femi Otedola was photographed holding Lawrence Okolie while DJ Cuppy stood beside him, and many speculated that Femi Otedola was introducing his daughter to the boxer.
DJ Cuppy wrote: "Connected the Champ and the Oga."
Many people assumed that the billionaire was introducing his daughter to men.
2
0
Chelsea have reportedly informed Benfica they will pay Enzo Fernandez' £106million release clause in instalments as they look to close...