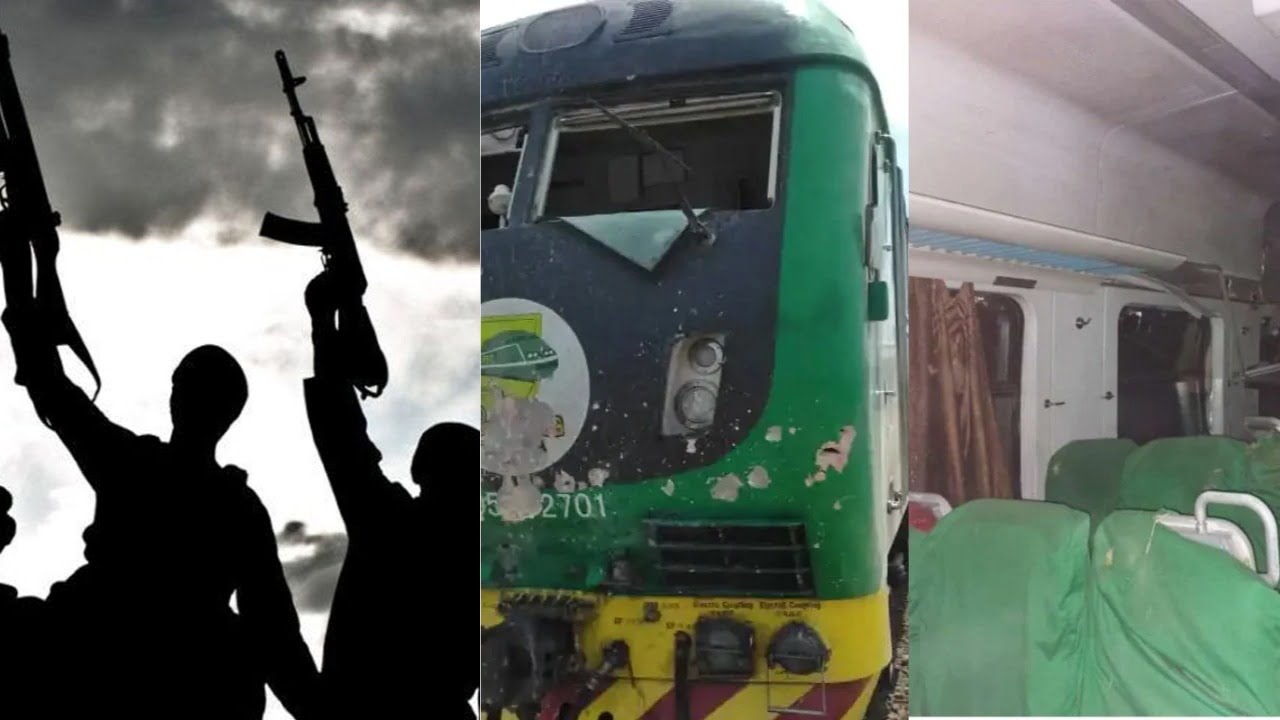 JUST IN: ALL 23 KIDNAPPED VICTIMS OF THE ILL-FATED KADUNA TRAIN ATTACK REGAIN FREEDOM
Read Time:
1 Minute, 3 Second
The Chief of Defense Staff Action Committee (CDSAC), have secured the release of all the remaining 23 passengers that was held hostage by Boko Haram Terrorists following the attack on the Abuja to Kaduna train.
The Agency made this announcement on Wednesday, through a statement signed by the Secretary, Chie of Defense Staff Action Committee, Prof. Usman Yusuf.
In the statement which was obtained by Hotjist.com, Usman Yusuf, said that the seven-man presidential committee assembled by the Chief of Defense staff (CDS), General LEO Irabor, secured the release and took custody of all 23 hostages.
He added that the nation owes a debt of gratitude to the Nigerian Military who Conceived and guided the operation from the beginning to the end.
Recall that the federal government, had earlier raised the hope of 23 families whose loved ones were kidnapped by terrorists on the Kaduna-Abuja train.
It had been reported that on March 28, 2022, armed terrorists launched a bloody offensive on the Abuja-Kaduna train with about 970 passengers onboard, shooting at the passengers and kidnapping some of them.
The attack, which occurred a few kilometres to Kaduna metropolis, left about eight people killed, dozens injured and about 168 kidnapped by the bandits
See the statement below: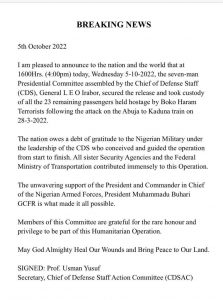 0
0
By Leke Yusuf …APC Flags Off Governorship Campaign In Lagos A mammoth crowd of Lagos State residents, on Saturday, converged...