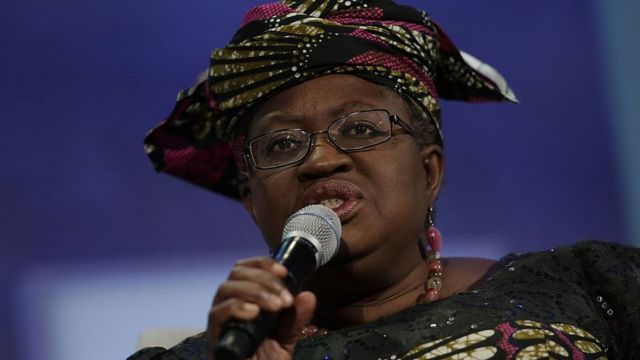 "BEWARE OF ACCUMULATING DEBT, INCREASE IGR – OKONJO-IWEALA WARNS ELECTED GOVERNORS
Read Time:
1 Minute, 45 Second
Dr. Ngozi Okonjo Iweala, the Director-General of the World Trade Organisation (WTO), has cautioned the newly elected and re-elected Governors to be wary of accumulating a high debt profile for their various states when they resume office and to also find various ways of increasing Internally Generated Revenue (IGR).
Iweala made the statement on Monday at the commencement of the Nigeria Governors Forum (NGF)'s 2023 induction ceremony for newly elected and re-elected governors with the theme: "Governing for Impact (Building Sub-national Governance)."
The former finance minister urged the governors to fund basic healthcare, education, and infrastructure projects and to make efforts to pay pensioners, teachers, and healthcare workers.
Iweala urged states to publish federation revenue allocation and IGI that are due to them in order to earn the trust of their citizens and keep them abreast of their finances.
She said: "We used to publish this information during my time as finance minister under President Obasanjo and Jonathan's administrations, you must resume this practice so your citizens can have information to your account.
"Your Excellency, Please watch your debt profiles and keep careful control of expenditure. Even as we invest in infrastructure, education and basic healthcare, please endeavour to pay teachers, healthcare workers."
Okonjo-Iweala, stressed that states have a substantial responsibility, noting that only few states are raising internally generated revenue of any significance.
She further urged the Governors to figure out ways to increase Internally Generated Revenue (IGR), saying this should go hand in hand with their share of the federal allocation, which she said is substantial, more transparently, efficiently and effectively.
Billionaire businessman, Tony Elumelu who also spoke at the event, called on Nigerian leaders particularly governors of 36 States of the federation to empower young people for national development.
Speaking on the theme, "Task of Nation Building," Elumelu who noted that investment in young people is a guarantee for national transformation, said, "The next generation is our hope for a better Nigeria. If we empower young people in our states and give them an enabling environment to grow, they will transform Nigeria."