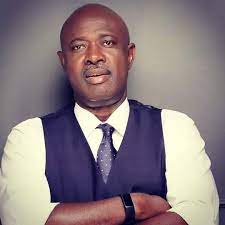 FG WILL FIGHT PIPELINE VANDALS INTO SUBMISSION TO STOP THEM – LOKPOBIRI
Heineken Lokpobiri, Minister of State for Petroleum Resources (Oil), stated that the Federal Government is committed to stopping pipeline vandalism in the oil-rich Niger Delta.
"We are here because of the problem of pipeline vandalisation. I believe it has become an existential problem and we need to fight them; we need to fight these criminals to submission," Lokpobiri said on Saturday, after inspecting an illegal facility in Delta State.
"What is happening here is so bad that we may not even know the implication — unless maybe when people start dying in their numbers; that's when people will know that a few persons were profiting from this crime [and we] are here to wipe all of them out.
"So, as a responsible government, we decided that we are going to put a stop to it. We're going to work with stakeholders to ensure that we stop all this nonsense."
Along with the Minister of Defence, Mohammed Badaru, and the Group Chief Executive Officer (GCEO) of the Nigerian National Petroleum Company (NNPC) Limited, Lokpobiri was accompanied by his equivalent for gas, Ekperikpe Ekpo.
0
0
The Senate has confirmed the appointment of Yemi Cardoso as governor of the Central Bank of Nigeria (CBN) and four...