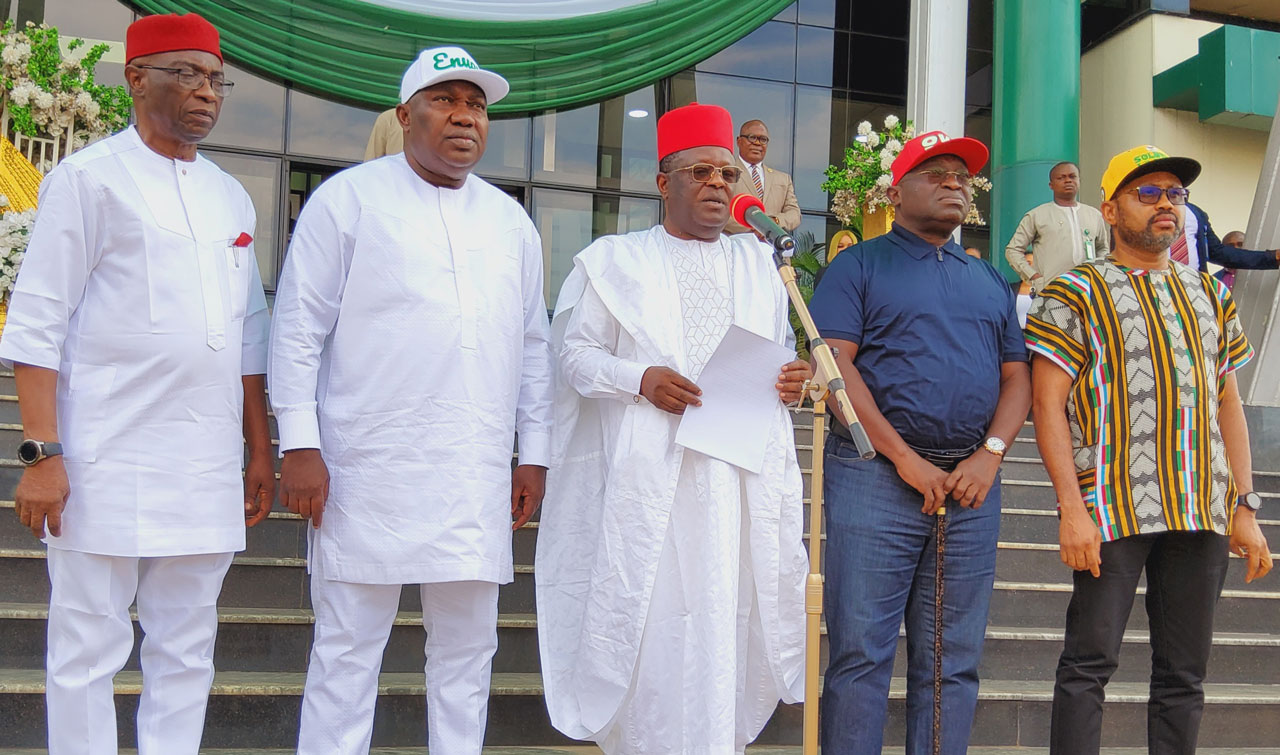 SOUTH-EASTERN GOVERNORS COMMITTED TO DEVELOP THE REGION – SENATOR EKWUNIFE
Read Time:
1 Minute, 16 Second
Senator Uche Ekwunife, CON, the director general of the Southeast Governors Forum (SEGF), has lauded the efforts made by the governors of the South-east to improve the area.
At the just concluded one-day Anambra Investment Summit, which took place on September 7, 2023, at the International Convention Centre in Awka, Anambra state, Senator Ekwunife addressed the media.
According to her, "People of the South-east region are very industrious and enterprising. We can all see the efforts of our present set of governors from the region to fast track development of the region for the benefit of our people. We encourage the governors not to relent in their efforts, especially in the area of fighting insecurity, as investment dollars flow to states and regions where there is peace and stability".
Continuing, Senator Ekwunife said; "South-east governors are determined to partner with relevant stakeholders, traditional rulers and the Presidents General of the various communities, with a view to finding permanent solutions to security challenges facing the region".
"Summits such as the Anambra Investment Summit provides a very good platform for networking and incubation of business ideas, which ultimately will lead to the continued and sustainable development of the South-east. The core areas of security, power, transportation, and human capital development are of utmost interest to the people and thankfully, the governors are looking into these areas".
"I implore Ndigbo to pray for their leaders as they are working to ensure the safety and economic growth of the region", Senator Ekwunife concluded.