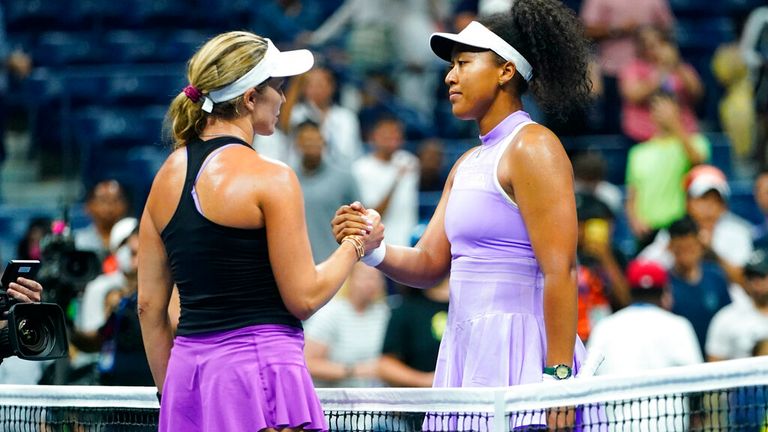 DANIELLE COLLINS REFLECTS ON BEATING NAOMI OSAKA DURING THE US OPEN
Danielle Collins was left speechless after she defeated two-grand slam champion, Naomi Osaka at the US Open. The 19 time champion, Collins defeated Osaka 7-6 (7/5), 6-3 to qualify for a second round clash with Spain's Critsina Bucsa.
The victory was exciting to Danielle who had skipped tournaments in Silicon Valley and Toronto in order to allow herself time to recover from her neck injury. With the caption, "I'm just really kind of speechless in a way because I took the summer off, to come out here, play a tough opponent first round, someone that's won two Grand slams here, it's not easy". She continued, "Just really over the moon about being to get through this first round because I don't think most players want to face Naomi in the first round".
However, Naomi Osaka blamed her loss on the back pain she had taking care of, with the caption, "I tried as hard as I could. I wanted to play without my back being in pain. I started serving two days ago."
0
0
On Wednesday, the Sabo-Yaba Chief Magistrates' Court issued a remand order for Abdulazeez Fashola, 32, also known as Naira Marley,...