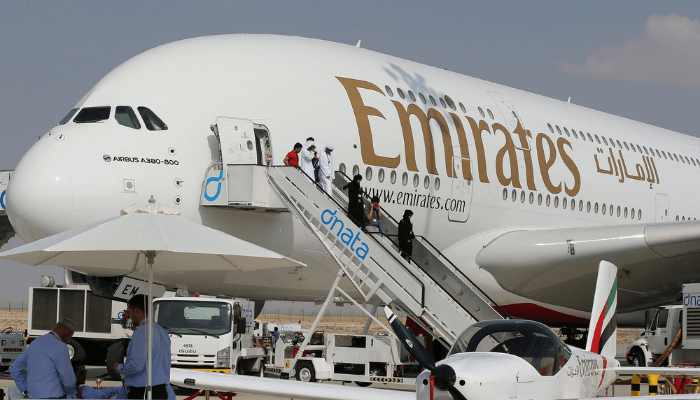 UPDATE: EMIRATES ARLINE RESTORES FLIGHT OPERATION TO LAGOS
Read Time:
1 Minute, 29 Second
Emirates Airlines has resumed service to Lagos, the commercial hub of Nigeria.
The business made this announcement in emails to its clients, which Channels Television was able to get.
Emirates tweeted on Wednesday, "We are happy to tell you that we will resume operations on our flights with effect from September 11, 2022."
"Starting on Sunday, September 11, 2022, flights between Dubai and Lagos (EK783) and between Lagos and Dubai (EK784) will resume.
"Lagos flights after September 30, 2022, will be announced as soon as possible."
The United Arab Emirates (UAE) carrier ceased flight operations two weeks prior to Wednesday's restoration, alleging an inability to repatriate its foreign exchange revenues from Nigeria.
Emirates stated in a letter to the Minister of Aviation, Hadi Sirika, that "We have had no choice but to take this action to alleviate the continuous losses Emirates is facing as a result of cash being stopped in Nigeria."
Emirates still has $85 million in cash in Nigeria as of July 2022. The continuous operational expenses for our 11 weekly flights to Lagos and 5 weekly flights to Abuja have caused this number to increase by more than $10 million each month.
The International Air Transportation Association (IATA) expressed concerns about the situation, which prompted the Emirates to take action. According to IATA, the amount of money stranded by international airlines in Nigeria increased from $450 million in May to $464 million in July.
The Federal Government initially claimed that Nigeria was experiencing a forex exchange crisis and could not fulfill some obligations, such as the repatriation of earnings by foreign airlines, but it eventually gave in to pressure and released $265 million to the airlines.
IATA applauded the action and said that it would encourage foreign airlines to keep operating in Nigeria.