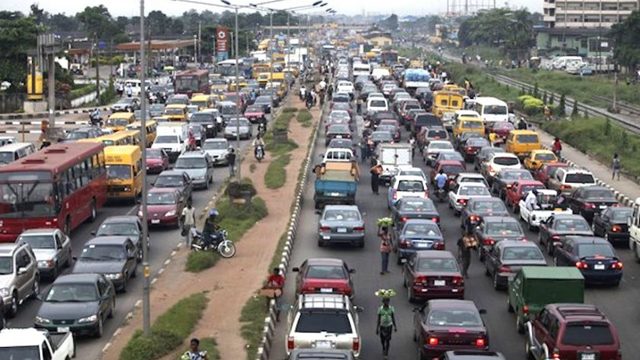 TRAFFIC UPDATE: TRAFFIC CONGESTION LEAVES COMMUTERS STRANDED ON IKORODU ROAD
Ikorodu-Lagos Road, at Mile 12, was completely gridlocked with commuters and drivers Friday morning.
Particularly noticeable was the heavy traffic in the Itowolo to Ajegunle districts, where both sides of the road were closed.
According to the observation by press men, it was noticed that yellow buses—commonly referred to as Danfos—faced oncoming traffic, adding to the gridlock.
Many commuters were observed walking to their destinations, and some of them who spoke with journalists stated they would rather walk to a place where traffic was lighter before getting into another vehicle to continue their journey than stay in the bottleneck.
However, Nigerian Police Force officers could be seen frantically trying to clear the area around Ajegunle of traffic.
As at press time, the cause of the traffic could not be ascertained.
2
0
By Aishat Momoh. O. The All Progressive Congress (APC) in Lagos inaugurated her ethnic groups and sworn in their leaders...